MIAMI (Reuters) – An American man who ran a home for impoverished boys in Haiti has been arrested on charges that he forced them to perform sex acts in exchange for food, shelter and schooling, US prosecutors said on Friday.
Matthew Andrew Carter, the 66-year-old operator of the Morning Star Center in the Haitian capital of Port-au-Prince, was arrested in Miami on May 8. He pleaded not guilty on Thursday to four counts of child sex tourism, or travelling in foreign commerce to engage in illicit sex with minors.
Carter, a resident of Brighton, Michigan, ran the Morning Star residential centre at various sites in Port-au-Prince since the mid-1990s and lived there with the boys, according to charges unsealed on Friday.
At the time of his arrest, 14 boys lived at the centre and three others spent weekends there. Some were orphans and others had living parents who were too poor to take care of them.
Court documents charged that Carter had illegal sex with at least eight boys, sometimes for years until they got older and left the home. A federal public defender assigned to the case was not immediately available for comment.
If convicted on all the charges, he could be sentenced to up to 105 years in prison.
In announcing the arrest, federal investigators called Carter a sexual predator whose alleged conduct was "particularly deplorable" and "despicable."
Comments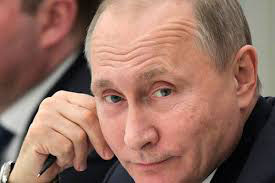 MOSCOW,  (Reuters) – Russian President Vladimir Putin won a landslide re-election victory yesterday, extending his rule over the world's largest country for another six years at a time when his ties with the West are on a hostile trajectory.

WASHINGTON,  (Reuters) – Republican senators warned President Donald Trump yesterday not to fire Special Counsel Robert Mueller, and said the president must let federal investigators looking into Russian meddling in the U.S.

BEIJING, (Reuters) – Chinese Foreign Minister Wang Yi retained his job and was also promoted to a state councillor yesterday, meaning he now has the country's two top diplomat roles, in a vote of confidence for his strong defence of China's interests.
CARACAS,  (Reuters) – At each other's throats for two decades, militants of Venezuela's socialist state and opposition seldom agree on anything.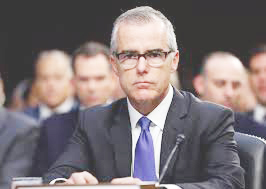 WASHINGTON (Reuters) – US Attorney General Jeff Sessions fired the FBI's former No 2 official Andrew McCabe on Friday, prompting McCabe to say he was targeted for being a witness into whether President Donald Trump tried to obstruct the probe of Russian meddling in the 2016 election.