MIAMI (Reuters) – An American man who ran a home for impoverished boys in Haiti has been arrested on charges that he forced them to perform sex acts in exchange for food, shelter and schooling, US prosecutors said on Friday.
Matthew Andrew Carter, the 66-year-old operator of the Morning Star Center in the Haitian capital of Port-au-Prince, was arrested in Miami on May 8. He pleaded not guilty on Thursday to four counts of child sex tourism, or travelling in foreign commerce to engage in illicit sex with minors.
Carter, a resident of Brighton, Michigan, ran the Morning Star residential centre at various sites in Port-au-Prince since the mid-1990s and lived there with the boys, according to charges unsealed on Friday.
At the time of his arrest, 14 boys lived at the centre and three others spent weekends there. Some were orphans and others had living parents who were too poor to take care of them.
Court documents charged that Carter had illegal sex with at least eight boys, sometimes for years until they got older and left the home. A federal public defender assigned to the case was not immediately available for comment.
If convicted on all the charges, he could be sentenced to up to 105 years in prison.
In announcing the arrest, federal investigators called Carter a sexual predator whose alleged conduct was "particularly deplorable" and "despicable."
Comments

Moruga/Tableland MP Dr Lovell Francis chats with two of his constituents whose yard was flooded following heavy overnight rains into yesterday.
CARACAS/PUERTO ORDAZ, Venezuela (Reuters) – Venezuela's opposition refused on Wednesday to swear in newly-elected governors before a pro-government legislative superbody it deems unconstitutional, as a small protest broke out in southern Bolivar state over fraud allegations.
BEIRUT (Reuters) – Iran's military chief warned Israel against breaching Syrian airspace and territory on a visit to Damascus on Wednesday, raising tensions with Israel as it voices deep concern over Tehran's influence in Syria.
WASHINGTON (Reuters) – A bipartisan deal from two senators to stabilize Obamacare by restoring subsidies to health insurers suffered major setbacks on Wednesday with the White House saying President Donald Trump now opposes it and senior Republicans speaking out against it.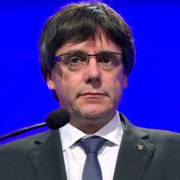 MADRID (Reuters) – Spain's political showdown with Catalonia is set to reach a new level on Thursday when political leaders in Madrid and Barcelona are expected to make good on pledges made to their supporters to stick to their tough positions over the region's future.