MEXICO CITY,  (Reuters) – Mexico has increased  security spending six-fold in the past five years but  carjackings, kidnappings and other violent crime are rising  steadily, an independent study showed yesterday.
Think tank Mexico Evalua said corruption and poor  coordination between authorities had nullified the impact of  higher spending, largely under President Felipe Calderon, who  sent in the army to crush Mexico's drug cartels in late 2006.
"Things are not improving," Edna Jaime, director general of  Mexico Evalua, told a news conference in Mexico City.
According to the think tank, Mexican public sector spending  on security has leaped from an average of less than 20 billion  pesos ($1.7 billion) annually in the first six years of the  millennium to more than 120 billion in the last two.
In spite of added spending, data published by the think  tank showed that violent robbery and car theft have risen  steadily in the last six years.
Drug-related killings have accelerated in Mexico in the  last few years, with a record 15,000 lives lost in 2010 alone,  according to official data.
Eduardo Guerrero of consultancy Lantia Consultores, who  worked on the study, said some of the extra cash was not even  released by state governments because they were afraid it would  end up in the hands of corrupt police working for criminals.
"It's like throwing money down a hole," he said.
Juan Pardinas of the Mexican Institute for Competitiveness  (IMCO), said regional governments were failing to provide the  state with enough information to tackle crime properly.
"The main crisis we're seeing in Mexico is not the problem  of public security, it's the malfunctioning of Mexican  federalism," he said. "We're not managing to coordinate at the  different levels of government."
Comments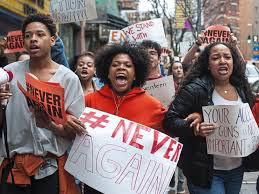 (Reuters) – In the week since 17 of David Hogg's classmates and teachers were gunned down in Florida, he and his fellow high schoolers have launched a movement that reshaped the gun control debate almost overnight and may influence the US midterm elections.
BEIRUT/UNITED NATIONS (Reuters) – The UN Security Council on Saturday demanded a 30-day truce across Syria as rescuers in the country's eastern Ghouta region said bombing had not let up long enough for them to count bodies during one of the bloodiest air assaults of the seven-year war.
WASHINGTON (Reuters) – The Democratic minority on the US House of Representatives Intelligence Committee on Saturday released a response to Republican charges that the FBI and Justice Department have abused the law in their investigation of possible ties between Russia and Donald Trump's 2016 presidential campaign.
BEIJING (Reuters) – China reacted with anger on Saturday to new US sanctions aimed at increasing pressure on nuclear-equipped North Korea, saying the unilateral targeting of Chinese firms and people risked harming cooperation on the problem.
NEW YORK (Reuters) – Delta Air Lines and United Airlines on Saturday became the latest major corporations to sever marketing ties with the National Rifle Association as the fallout from last week's massacre at a Florida high school took its toll on the gun advocacy group.