CARACAS, (Reuters) – Venezuela and Cuba released  new photographs and video footage of President Hugo Chavez yesterday in an effort to stop speculation the socialist leader  was seriously ill after undergoing surgery in Havana.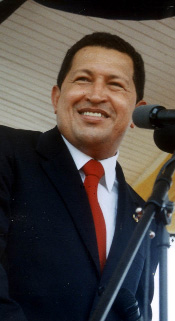 The disappearance of the normally garrulous and TV-friendly  56-year-old from public view since the June 10 operation has  convulsed the volatile and politically polarized South American  OPEC member nation of 29 million people.
"Let these images serve to bring peace to the people of  Venezuela regarding the health of President Chavez," Venezuelan  Communications Minister Andres Izarra said on state TV.
"To those of you who are speculating over the president's  health, there he is … fine, recovering well."
The new images do not disprove the most extreme rumors —  that Chavez has prostate cancer — but they give substance to  the government's insistence that he is simply recovering from a  painful operation to remove an abscess from his pelvis.
In the images, which state TV said were recorded earlier on  Tuesday, Chavez appeared in better condition — albeit still  thinner than usual — than in the one set of pictures released  shortly after the procedure.
Some analysts think Chavez has deliberately let the furor  build over the last two weeks so he can return triumphant to  the acclaim of his supporters in a political deus ex machina.
In the brief video footage and photos, he was seen sitting  in a chair, apparently having an animated conversation with his  friend and mentor Fidel Castro.
He was also seen walking outside in an open area with the  former Cuban leader. Both men were wearing tracksuits and at  one point they were seen pouring over articles in a newspaper.
The guessing game over Chavez's health had taken new  twists, with rumours ranging from a possible takeover push by  his brother to a potential return by the end of this week.
Utterly dominant on the Venezuelan political stage since  1999, Chavez has put in place sweeping socialist reforms  including the nationalization of large swathes of the economy  in the continent's biggest oil exporter.
He has said he will stand for
re-election next year. But  some had been asking if he would make it to the vote.
BACK ON FRIDAY?
Beyond referring to the abscess, the government has given  no more medical details of the operation nor a clear timetable  for Chavez's homecoming.
"This way of handling information is typical of  totalitarian regimes," opposition leader Maria Corina Machado  told Reuters.
Chavez allies say speculation is cynical and unfounded.
"We affirm the right of President Chavez to undergo his  recovery and treatment in the established time," Vice President  Elias Jaua said on state TV after the pictures were released.
"President Chavez has not stopped working, exercising his  constitutional authority … he just called us in a ministerial  meeting," Jaua said.
Should the president be incapacitated, under the  constitution Jaua would in theory take over for the rest of his  six-year period, ending in January 2013.
Comments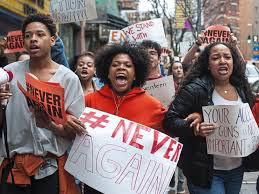 (Reuters) – In the week since 17 of David Hogg's classmates and teachers were gunned down in Florida, he and his fellow high schoolers have launched a movement that reshaped the gun control debate almost overnight and may influence the US midterm elections.
BEIRUT/UNITED NATIONS (Reuters) – The UN Security Council on Saturday demanded a 30-day truce across Syria as rescuers in the country's eastern Ghouta region said bombing had not let up long enough for them to count bodies during one of the bloodiest air assaults of the seven-year war.
WASHINGTON (Reuters) – The Democratic minority on the US House of Representatives Intelligence Committee on Saturday released a response to Republican charges that the FBI and Justice Department have abused the law in their investigation of possible ties between Russia and Donald Trump's 2016 presidential campaign.
BEIJING (Reuters) – China reacted with anger on Saturday to new US sanctions aimed at increasing pressure on nuclear-equipped North Korea, saying the unilateral targeting of Chinese firms and people risked harming cooperation on the problem.
NEW YORK (Reuters) – Delta Air Lines and United Airlines on Saturday became the latest major corporations to sever marketing ties with the National Rifle Association as the fallout from last week's massacre at a Florida high school took its toll on the gun advocacy group.