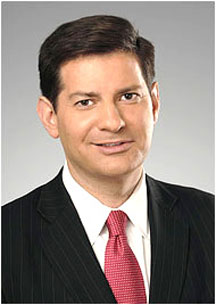 NEW YORK, (Reuters) – Cable news channel MSNBC  suspended political analyst Mark Halperin on Thursday hours  after he used foul language to describe U.S. President Barack  Obama on national television.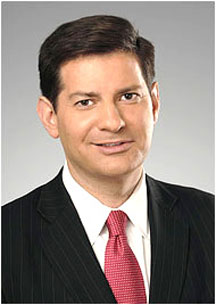 When asked on MSNBC's "Morning Joe" program what he thought  of Obama's news conference on the budget the day before,  Halperin replied: "Are we on the seven-second delay today?"  before adding, "I thought he was kind of a dick yesterday."
Realizing his remark was not bleeped out by the show's  producers, he quickly apologized.
But the cable news network said Halperin was suspended  indefinitely from his analyst role.
"Mark Halperin's comments this morning were completely  inappropriate and unacceptable. We apologize to the President,  The White House and all of our viewers. We strive for a high  level of discourse and comments like these have no place on our  air," MSNBC said in a statement.
During his news conference, Obama compared Senate  Republicans to lazy schoolchildren as he urged Congress to get  cracking on federal budget and deficit legislation.
Halperin said in a statement he agreed with MSNBC.
"I believe that the step they are taking in response is  totally appropriate," he said. "My remark was unacceptable, and  I deeply regret it."
MSNBC has suspended others in the past, including talk show  host Keith Olbermann last year for campaign donations to  Democrats. Olbermann later left the channel.
Comments

HAVANA,  (Reuters) – Cuba's Raul Castro was just hours away from retiring as president yesterday, with his vice president Miguel Diaz-Canel set to replace him in a shift that will usher in the island's first non-Castro leader since the 1959 revolution.
QUITO, (Reuters) – Ecuador's state prosecutors' office said on Wednesday that it had opened an investigation of former President Rafael Correa and 10 former officials for alleged mismanagement of public debt during the last five years of his administration.
NEW DELHI,  (Reuters) – India launched fast-track courts and a tougher rape law that included the death penalty after a gruesome assault on a young woman shocked the country in 2012, but crime statistics indicate the situation has got worse, not better, since then.
LONDON,  (Reuters) – Britain's upper house of parliament inflicted an embarrassing defeat on Theresa May's government yesterday, challenging her refusal to remain in a customs union with the EU after Brexit.