BLANTYRE, (Reuters) – At least 18 people have been  killed in clashes between police and demonstrators during  violent nationwide protests against President Bingu wa  Mutharika, the Malawian health ministry said yesterday. Spokesman Henry Chimbali confirmed 10 deaths in the northern  cities of Karonga and Mzuzu, where protesters angry at chronic  fuel shortages and Mutharika's perceived autocracy ransacked the  offices of his Democratic Progressive Party (DPP) on Wednesday.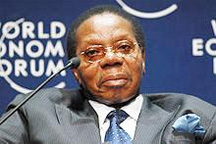 The others died in the capital, Lilongwe, and the southern  commercial hub of Blantyre after police and troops fired teargas  to disperse crowds demanding Mutharika quit as leader of the  impoverished nation of 13 million.
"These figures are based on those casualties that are coming  through to the hospitals. Some died in hospital while some were  brought by police already dead," Chimbali told Reuters. A  further 41 people were injured, six critically, he added.
The bloody crackdown in the normally peaceful former British  colony is likely to intensify public anger against Mutharika, a  former World Bank economist first elected in 2004, and could  destroy his already troubled relationship with the donors who  keep his government afloat.
As riot police confronted groups of youths in the capital,  Mutharika took to the airwaves to appeal for calm, saying he was  happy to hear the grievances of opponents who accuse him of  ignoring civil liberties and ruining the economy.
Around the Web