PORT-AU-PRINCE, (Reuters) – James Tabuteau has been  living in a ramshackle tent camp in Haiti's capital since last  year's catastrophic earthquake wrecked his home, struggling to  find enough unskilled temporary work to feed his young family.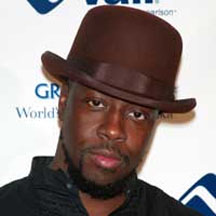 But as one of the first graduates of a free vocational  training program set up by Haitian-American hip-hop star Wyclef  Jean's Yele Haiti foundation, Tabuteau is now a newly minted  carpenter with hopes of rebuilding his life and his nation.
"The day of my graduation there was an engineer that was  attending the ceremony who told me he was interested in hiring  me. So I am now talking to them and I am confident I'll find  the job. And they also know I was one of the best students,"  said Tabuteau, a 25-year-old newlywed with a baby son.
"Now I can have a stable job and you never know, I could  soon have my own shop. That is my dream."
Yele Haiti has teamed up with several other organizations  to help expand the skilled workforce that Haiti needs in order  to recover from the massive January 2010 quake that killed up  to 300,000 people and made hundreds of thousands homeless.  A class of 106 trainees graduated on July 29 in  construction crafts such as carpentry, masonry and plumbing.
"Now, as a plumber I see my future differently," said  29-year-old Jean Luckson Louis-Jeune, a graduate who said he  had never held a job before.
Around the Web