PRAGUE,  (Reuters) – British pop star George Michael  returned to the stage late on Monday for an emotional  performance at the opulent Prague State Opera where he announced  his split from long-term partner Kenny Goss.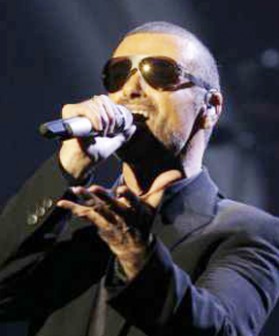 The former Wham! singer took the sell-out crowd through a  range of covers and rare performances of songs during the first  of 195 concerts on his "Symphonica" tour — his first since  leaving jail last October after serving a month for crashing his  car while on drugs.
Michael clearly enjoyed himself during his first outing with  the Czech National Symphony behind him, though he showed some  nerves at times in the 123-year old opera house.
"I don't know what to do," he joked to the crowd early in  the show.
The 48-year-old, wearing his trademark sunglasses and  donning a dark suit, also paid tribute to the late Amy Winehouse  and came close to tears before diving into a melancholy cover of  her "Love is a Losing Game."
He also showed his emotions when revealing to the crowd that  he had not been with Goss for two-and-a-half years mainly due to  his former partner's struggles with alcohol.
Around the Web