PARIS, (Reuters) – French President Nicolas Sarkozy's  office denied allegations published in the daily Liberation yesterday that he was handed cash by L'Oreal heiress Liliane  Bettencourt for his 2007 election campaign.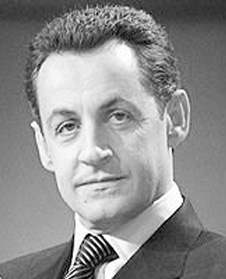 The assertions, made in extracts printed in Liberation of a  book, "Sarkozy Killed Me", to go on sale today, threaten  to revive a political and financial scandal that gripped France  a year ago and rocked Sarkozy's government.
The book's title refers to a message allegedly scrawled  in blood by the victim in a famous murder case, "Omar killed  me".
"These allegations are scandalous, unfounded and  untruthful," a spokesman at Sarkozy's office told Reuters.
A judicial source told Reuters individuals would likely be  questioned over the matter, but that the claims were unlikely to  lead very far.
They do have the potential to create unwelcome publicity for  Sarkozy, however, just months before a 2012 presidential  election in which he is widely expected to run.
Opposition Socialist leader Martine Aubry called for a new  inquiry into the claims and asked why they had not been revealed  earlier.
Government spokeswoman Valerie Pecresse, who is also  France's budget minister, called the timing of the revelations,  eight months before a presidential election, "dubious".
"When you want to make accusations, you don't make them  in a book or in the press, you make them before the courts," she  told France 2 television.
Prime Minister Francois Fillon said the claims smacked  of a pre-electoral conspiracy and said he hoped the ongoing  legal inquiry would bring the affair to a rapid conclusion.
What the nurse saw
In the book, written by two journalists from Le Monde daily  about various people's dealings with Sarkozy, the  magistrate  who first investigated the Bettencourt  affair, Isabelle Prevost-Desprez, says a witness claimed to have  seen the heiress hand cash to Sarkozy when he was campaigning  for election.
"Liliane Bettencourt's nurse told my stenographer, after  being questioned by me: 'I saw cash payments to Sarkozy, but I  couldn't say it in my statement'," Prevost-Desprez is quoted as  saying.
The Bettencourt affair gripped the media in 2010, after the  billionaire's daughter, Francoise Meyers-Bettencourt, sued  photographer Francois-Marie Banier, a friend of the heiress,  claiming he was swindling her mother out of large sums of money.
The subsequent investigation quickly ballooned into a  political scandal, involving allegations of influence-peddling  by then budget minister and former party treasurer Eric Woerth  and illegal financing of the ruling UMP party.
Around the Web