WASHINGTON (Reuters) – Republicans in Pennsylvania are mounting a bid to end the political battleground state's winner-take-all system for electoral votes, which could hurt President Barack Obama's re-election chances in 2012.
Under the proposal of Pennsylvania Republicans, who control the legislature and the governorship, the winner of the state would get two electoral votes but remaining electoral votes would follow results in each congressional district.
In 2008, Obama, a Democrat, won all of the electoral votes in the swing state with 55 per cent of the popular vote.
The US presidential election is not a national contest, but instead is a state-by-state effort to assemble a majority of the 538 electoral votes apportioned to the states by population.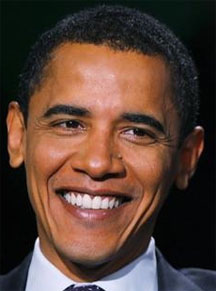 "It would be harder for Democrats to win in a close election if this goes through," John Fortier, an electoral college expert at the Bipartisan Policy Center, said of the Pennsylvania Republicans' plan.
In theory, the changes could give roughly 10 to 12 of the 20 electoral votes in Pennsylvania to Republicans — even if Obama wins more votes in the state as a whole in 2012, Fortier said.
All but two states — Maine and Nebraska — now use a winner-take-all system to award electoral votes. Both are far smaller than Pennsylvania.
The slow pace of the economic recovery is hurting Obama's poll ratings, brightening prospects for the Republican field in the 2012 race. Still, Obama maintains an edge over the Republican hopefuls, the latest Reuters/Ipsos poll showed.
Around the Web