NEW YORK (Reuters) – Lawyers for former Guatemalan President Alfonso Portillo pleaded with a US judge yesterday to block his extradition to the United States on money-laundering charges, saying he was improperly arrested in the Central American nation.
US District Judge Robert Patterson delayed any ruling on the case in Manhattan federal court until a later date. Defence lawyers are asking that he be freed from Guatemalan custody.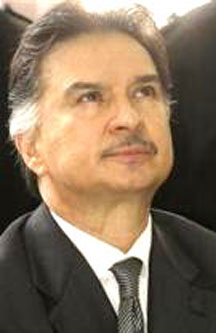 Portillo, who was president from 2000 to 2004, has been held for more than a year. A US grand jury indicted him in 2009, charging him with laundering $70 million through US banks.
Portillo attorney Glenn MacTaggart said the judge could intervene in the case because Guatemalan authorities had improperly arrested Portillo at the request of US prosecutors, and that Portillo was therefore entitled to petition for his release.
Prosecutors argued the court had no standing to hear Portillo's request — called a habeas corpus petition — and that the United States had acted properly in the extradition proceedings.
Guatemala's Constitutional Court last month ratified the US extradition request, but the Central American country's current president, Alvaro Colom, has said he would leave the decision to his successor next year.
Around the Web