NEW YORK (Reuters) – US President Barack Obama told Palestinian President Mahmoud Abbas yesterday that UN action would not achieve a Palestinian state and the United States would veto any Security Council move to recognize Palestinian statehood, the White House said.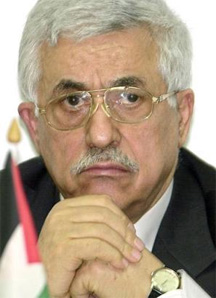 "We would have to oppose any action at the UN Security Council including, if necessary, vetoing," Ben Rhodes, the White House national security council spokesman, told reporters after Obama met Abbas in New York.
Obama told the United Nations yesterday there was no short cut to Middle East peace, but Palestinians said they would press on with a request for UN recognition of their nascent state.
Amid frantic efforts to avert a diplomatic disaster, French President Nicolas Sarkozy urged the United Nations to grant the Palesti-nians the status of observer state, like the Vatican, while outlining a one-year roadmap to peace.
With US credibility and influence in the Middle East at stake, Obama wants to dissuade the Palestinians from asking the UN Security Council for full statehood in the teeth of Israeli anger and a US threat to use its veto if it came to a vote.
But a senior Palestinian official, Nabil Shaath, said, "We will cordially and respectfully tell him 'No'."
The Palestinians, however, would give the Security Council "some time" to mull the statehood claim before they took it to the UN General Assembly, where Washington has no veto.
Flag-waving Palestinians rallied in West Bank city squares to support the re-course to the United Nations.
A year after telling the General Assembly he hoped to see a Palestinian state born by now, the Obama said creating such a state alongside Israel remained his goal.
"But the question isn't the goal we seek — the question is how to reach it. And I am convinced that there is no short cut to the end of a conflict that has endured for decades," he said.
"Peace will not come through statements and resolutions at the UN … Ulti-mately, it is Israelis and Palestinians — not us — who must reach agreement on the issues that divide them: on borders and security; on refugees and Jerusalem," Obama said.
However, it is the failure of 20 years of US-brokered negotiations that has driven Palestinian President Mahmoud Abbas to take his quest for a state to the United Nations — a ploy that could embarrass the United States by forcing it to protect its Israeli ally against the tide of world opinion.
Obama later met Israeli Prime Minister Benjamin Netanyahu and assured him of unwavering US support.
In a separate meeting, Obama appealed to Abbas not to present UN Secretary General Ban Ki-moon with an application for full membership of the world body.
US Secretary of State Hillary Clinton was due to hold seaparate talks with Abbas and Netanyahu in the evening.
Although Obama said he had set out a new basis for negotiations in May, the chances of reviving peace talks look bleak.
The two sides are far apart. The Palestinians are divided internally and Obama will not want to risk alienating Israel's powerful U.S. support base by pressing for Israeli concessions as he enters a tough battle for re-election next year.
In more evidence of Obama's domestic constraints, a U.S. Senate committee voted to prohibit aid to the Palestinians if they joined the United Nations.
France has grown frustrated at the lack of progress, saying that negotiations should be widened to include a more hands-on role for Europe given the impasse in US-led efforts.
"Let us cease our endless debates on the parameters and begin negotiations," Sarkozy said. "The moment has come to build peace for Palestinian and Israeli children."
Sarkozy said negotiations should begin within one month, an agreement on borders and security should be clinched within six months and a definitive agreement reached within a year.
The Palestinians see statehood as opening the way for negotiations between equals. Israel says the Palestinian move aims at delegitimizing the Jewish state.
The drama at the United Nations is playing out as Arab uprisings are transforming the Middle Eastern landscape.
Obama pledged support for Arab democratic change, called for more UN sanctions against Syrian leader Bashar al-Assad and urged Iran and North Korea to meet their nuclear obligations — twin standoffs that have eluded his efforts at resolution.
Iran freed two Americans held for spying, in what President Mahmoud Ahmadinejad called a compassionate gesture before he addresses the United Nations today.
The Security Council could delay action on Abbas' request, giving the mediating "Quartet" — the United States, Russia, the European Union and the United Nations — more time to craft a declaration that could coax both sides back to the table.
South African President Jacob Zuma said his country, a Security Council member, fully supports Palestinian statehood. Hanan Ashrawi, a senior Palestinian official, said Obama's speech was a real disappointment.
Around the Web