PARIS/FRANKFURT, (Reuters) – Plans to tackle the euro  zone debt crisis have stalled with Paris and Berlin at odds over  how to increase the firepower of the region's bailout fund,  French President Nicolas Sarkozy said yesterday.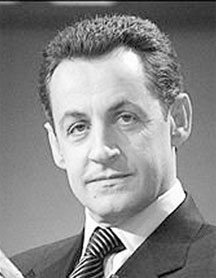 Sarkozy told French lawmakers the dispute was holding up  negotiations and flew to Frankfurt to talk with German  Chancellor Angela Merkel in an attempt to break the deadlock  ahead of a make-or-break European leaders' summit on Sunday.
The two leaders left that meeting without speaking to  waiting reporters.
Asked if a deal had been reached, Jean-Claude Juncker, chairman of the Eurogroup of euro zone finance ministers who  attended the evening meeting, replied: "We're still in meetings  Saturday, Sunday."
As other major economies tried to pressure European leaders  to get a deal done, Canada's Finance Minister Jim Flaherty  called the slow progress "disconcerting" and the head of the  World Bank urged policymakers to take "definite steps".
"I believe this can come together and I believe that since  our annual meeting in September, the Europeans have been much  more … focused about this issue, but I also believe there's  not a lot of room for error," World Bank President Robert Zoellick told reporters in Michigan.
Sarkozy was expected to return to Paris where his wife, the  singer and former supermodel Carla Bruni, gave birth to a baby  girl on Wednesday, according to French media.
A French presidency source earlier said the French and  German leaders were meeting other euro zone policy chiefs and  International Monetary Fund head Christine Lagarde on the  sidelines of an event mark the end of Jean-Claude Trichet's  presidency of the European Central Bank.
DIVIDED OVER LEVERAGE       
France has argued the most effective way of leveraging the  European Financial Stability Facility (EFSF) is to turn it into  a bank which could then access funding from the ECB, but both  the central bank and the German government have opposed this.
"In Germany, the coalition is divided on this issue. It is  not just Angela Merkel whom we need to convince," Sarkozy told  the parliamentarians at a lunch meeting, according to Charles de  Courson, one of the legislators present.
His comments fuelled doubts about whether euro zone leaders  will agree a clear and convincing plan when they meet on Sunday.
Failure to do so would further undermine financial markets'  already shattered confidence in the currency bloc and its  ability to get on top of a two-year-long debt crisis, which  threatens the long-term viability of the single currency.
Adding to uncertainty, the Financial Times reported that  plans to strengthen the banking system, another key plank of the  discussions, would fall short of market expectations.
The latest official estimates have put the banks capital  shortfall at less than 100 billion euros, the FT said, compared  with a recent IMF report putting the funding hole and 200  billion and analysts' estimates of 275 billion or more.
 "CIRCUIT BREAKER"     
One senior EU official, who is involved in coming up with  solutions to the crisis, said the only "circuit-breaker" now was  for the ECB to make an explicit commitment to go on buying  distressed euro zone debt for "as long as it takes", something  Trichet has said should not happen.
However, Barroso appeared to back such intervention, saying  in Frankfurt: "The decisive intervention of the ECB in secondary  bond markets was and still is a critical element in securing  financial stability in the euro area."
Uncertainty over the euro zone's future intensified as  Moody's issued a double-notch downgrade of Spain's credit rating  a day after the agency warned France its triple-A rating could  come under pressure.
In Greece, parliament gave initial approval to a new round  of belt-tightening measures needed to avert a default which  could reverberate throughout the wider euro zone.
Greek police clashed with black-clad demonstrators outside  parliament as workers began their biggest strike in years in  protest at cuts demanded of their country in return for help.
Tiny Slovenia became the latest member of the 17-nation euro  zone to suffer a credit downgrade when Standard & Poor's cut its  long and short-term sovereign rates to AA-/A-1+, from AA/A-1+,  citing a weakened fiscal position.
Around the Web