(Reuters) – The U.S. health secretary  overruled government scientists and refused to bring  the controversial morning-after pill from behind the pharmacy  counter and onto drugstore shelves.
Health and Human Services Secretary Kathleen Sebelius  yesterday used her power to trump the  Food and Drug Administration's plan to do away with the age  limit on who can buy Teva Pharmaceutical Industries  Ltd's Plan B One-Step pill without a prescription.
The pill, which has to be taken within 72 hours of  unprotected sexual intercourse, has been available without a  prescription to women over 17, but they have to still ask a  pharmacist for help and show identification for an age  check.
Girls under 17 need a prescription to buy the drug.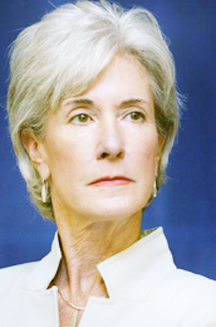 Sebelius's move drew shocks and puzzlement from women's  health advocates who say it goes against President Barack  Obama's pledge to reassert the power of science in his  administration's decisions.
An FDA spokeswoman said no health secretary has ever  overruled the agency. The FDA itself has drawn fire in the past  for being slow to expand access to the morning-after pill.
FDA approval would have likely put the  morning-after contraceptive on drugstore shelves next to condoms  and other family-planning products — a politically  sensitive issue leading up to the 2012 elections.
"The whole thing is extraordinary and does not make any  sense," said Susan Wood, former head of the FDA's Office of  Women's Health who resigned in protest over the agency's  handling of the drug in 2005.
"I had come to believe that the FDA would be allowed to make  decisions based on science and the public's health. Sadly, once  again, FDA has been overruled and not allowed to do its job."
The White House had no immediate comment on Sebelius's  decision. It was unclear how electoral politics might have  figured in the move.
"The Secretary made this decision," an administration  official said when asked whether it was made by Sebelius  alone.
When asked whether she consulted in advance with  President Barack Obama or with the White House, the official  would only add: "Agencies routinely consult/inform the White  House about a wide range of issues and decisions."
Teva had asked the FDA to lift the age limit to allow  all women capable of getting pregnant quick access to the drug.  The company had given the FDA new data from a study of actual  use of the contraceptive in girls ages 11 to 16.
Teva has maintained that wider access was not intended to  sell Plan B to teenage girls, but to allow the company's target  audience of women aged 18 to 49 to be able to buy the pill  without an uncomfortable ID check, and at any time.
Around the Web