(Jamaica Observer) Soul singer Michael McDonald and his son Dylan had Bob Marley on their minds when they came up with the idea to record a cover album, Billboard Magazine reports.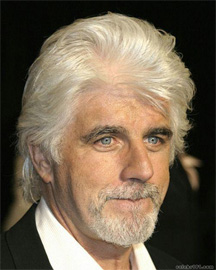 According to Billboard, the McDonalds expect to complete the set by yearend. It contains covers of songs by Marley, Bob Dylan, the Beach Boys and British progressive rock band Radiohead.
The article did not state which Marley songs are being covered by the duo, but said they were part of a 'spiritual connection' the McDonalds felt as they conceived the album.
It has become fashionable for American musicians to cover the edgy side of Marley. Two of the more noted projects were by guitarists Butch Trucks and Charlie Hunter.
The bluesy Trucks, a member of the Allman Brothers band, put his distinctive slide sound to Rastaman Chant, originally done on The Wailers' 1973 album, Burnin'. Hunter recorded a full jazz version of Mar Note Records.
Natty Dread was first released by Island Records in 1975.
The 59-year-old McDonald is strongly influenced by soul music from the 1960s. He paid tribute to one of the most successful labels of that era with the albums, Motown and Motown Two, which were released in 2003 and 2004, respectively.
McDonald was a member of the successful Doobie Brothers in the 1970s. He joined that band in 1976 when Marley was making inroads internationally with his Rastaman Vibration album for Island Records.
He left the 'Doobies' in 1981, the year Marley died.
McDonald has written some of the biggest songs in contemporary soul. While with the Doobies, he composed Real Love, Takin' It To The Streets and What A Fool Believes.
As a solo act, he scored with the much-sampled I Keep Forgetting (We're Not In Love Anymore), Yah Mo B There (with James Ingram) and Ever Changing Times, which he recorded with Aretha Franklin.
Around the Web