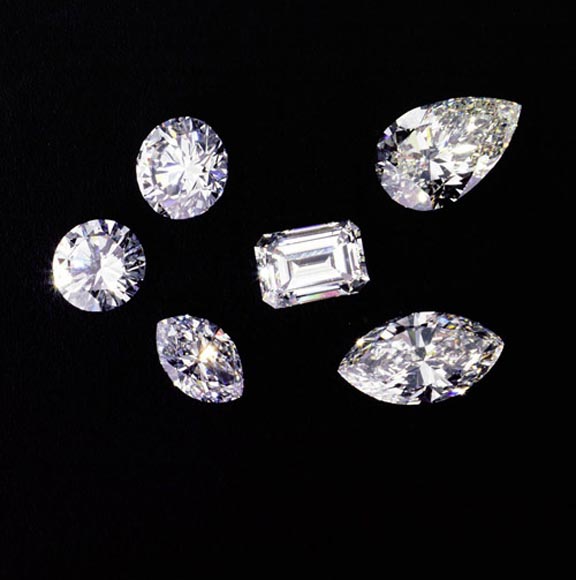 JOHANNESBURG/LONDON, (Reuters) – It was hailed  as a way to make it possible to buy a diamond ring for your  sweetheart free from worry that you were funding civil wars and  rights abuses.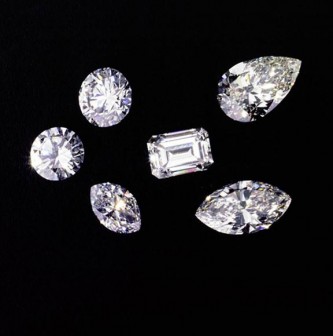 But the efficacy of the Kimberley Process (KP) has been  thrown into doubt by a diamond field operating under a  recognised government, not a rebel army, that is widely  criticised for abuses of its own.
The scheme signed in January 2003 was aimed at cutting off  "blood diamond" financing for rebel groups fighting a  U.N.-recognised government. But allowing exports from  Zimbabawe's Marange mine has exposed a loophole: it has no  mechanism to hold either the industry or producer countries to  account.
Campaign group Global Witness, nominated for the Nobel Peace  Prize in 2003 for its work on conflict diamonds, said the  process it helped found had failed several tests.
"The Kimberley Process is essentially giving its stamp of  approval to blood diamonds," said Annie Dunnebacke, a senior  campaigner at Global Witness.
"Marange was the catalyst. Zimbabwe is the most blatant case  of conflict diamonds getting on the international market."
Human rights groups estimate at least 200 artisanal, or  small-scale, miners were killed in 2008 when Zimbabwe's security  forces seized the fields at Marange – one of the largest diamond  finds of recent decades – adding to years of human rights abuses  attributed to President Robert Mugabe and his ZANU-PF party.
All diamond exports from the country were suspended in 2009  but resumed last month after the United States and other leading  Kimberley members dropped their opposition.
The dispute over Marange had brought the Kimberley Process  which aims to regulate the $30 billion rough diamond industry to  a virtual halt. But now that exports have resumed business is  thriving: Chinese-owned Anjin, one of three companies mining  diamonds in Marange, this week started to sell 2 million carats  of diamonds stockpiled during the export ban.
Experts, campaigners and the industry say the evaluation of  Kimberley's success or failure will come down to whether  misbehaving countries – not just rebel groups – can and should  be held to account.
"The problem lies with KP's definition. It outlaws diamonds  where rebel groups are fighting legitimate governments.  Zimbabwe's human rights record notwithstanding, under KP rules,  Mugabe's is the legitimate government," said Salil Tripathi,  policy director at the Institute for Human Rights and Business.
"There is no option within KP but to permit Zimbabwe to  export – unless you change the definition of conflict diamonds.  But to keep the definition narrow was the original compromise  … without which an agreement wouldn't have been possible,"  Tripathi said.
Eli Izhakoff, president of the World Diamond Council, which  speaks for the industry, said that under the current definition  of conflict diamonds, virtually all rough diamonds are now from  conflict-free sources. That compares to the 1990s when "blood  diamonds" accounted for up to 15 percent of rough diamonds,  according to the Kimberley Process.
"If you widen the terms of reference to say conflict  diamonds include all governments who misbehave, that is a  different process," said Izhakoff.
"It is up to governments. If they want to change the terms  of reference and agreement, let it be, but that is not the  agreement in 2003. Of course we can add to it, and retune it,  and that is helpful."
It is likely to be an uphill battle to review a process that  has been lucrative for many governments.
In Sierra Leone, official exports rose more than 80 percent  in 2003 thanks to the end of the civil war which gave the  government control over the mines and forced the trade through  the Kimberley Process – even if a large amount of gems are still  widely thought to leave the country outside official channels.
"Most people decided to go through the right channels,  instead of taking the goods out or smuggling them out," said  Jinnah Mohamed Ibrahim, acting director of the Government Gold  and Diamond Office in Freetown, which values and certifies  precious minerals for export.
 TIME FOR
CHANGE     
Many pressure groups hope the United States will press for a  widening of KP's remit when it take its turn as chair of the  Kimberley Process from the Democratic Republic of Congo next  month.
"We understand that Global Witness does not find the process  to be a credible stamp of approval for human rights, and we view  this decision as another in a series of challenges to the  Kimberley Process – to demonstrate the capacity to implement  reforms and restore its credibility," a U.S. State Department  spokesman said this week.
"We intend to work with all stakeholders to address these  challenges."
Canada, home to some of the largest recent diamond finds,  said it was "disappointed" with Global Witness's departure but a  foreign ministry spokesman said Ottawa would continue to press  for "adaptability in the face of evolving global circumstances".
Dunnebacke said the scheme also needed to be re-tooled to  focus on the industry.
"One of the reasons we think it's not working is because  there is no requirement within the Kimberley Process for  industry to take responsibility for their supply chain … We  would like to refocus the debate to what industry can and should  be doing to clean up the trade," she said.
Apart from Zimbabwe, campaigners say other areas of  potential concern include Angola, where state-sponsored violence  has been documented on artisanal diamond mining areas.
Illicit diamonds helped sustain the rebel UNITA movement in  Angola's long-running civil war, which ended a decade ago.  Conflict there and in other countries such as Liberia were the  focus of the initial blood diamond campaigns by groups such as  Global Witness.
An opportunity for KP to show its mettle will next come with  Venezuela, which is currently suspended at its own request and  has until Dec. 20 to provide required documents and data or face  expulsion. Venezuela is a small producer in the global context,  but its illegal sales had long proved an irritant for KP.
The former head of Venezuelan state gold miner Minerven said  earlier this week he thought expulsion was inevitable.
Dunnebacke said the Kimberley Process had allowed a sense of  complacency to set in over the issue, dramatised in the movie  "Blood Diamond", starring Leonardo DiCaprio.
"It has almost acted like a shield for industry, especially  in recent years. The message from industry has been the problem  of blood diamonds is solved," she said.
The industry says the system is working overall but even  there, there are critics.
Simon Rainer, chief executive of the British Jewellers'  Association (BJA), said the process is doing what it was  originally set up to do – prevent the sale of rough diamonds  used by rebel groups to finance conflict.
But he urged governments to take firmer action against  Zimbabwe to prevent any unauthorised Marange diamonds from  entering the global supply chain.
"What is needed is an additional process that stops elected  governments from using diamonds in conflict against their own  people," Rainer told Reuters.
Around the Web