BEIJING – North Korea will shift to collective rule from a  strongman dictatorship after last week's death of Kim Jong-il,  although his untested young son will be at the head of the  ruling coterie, a source with close ties to Pyongyang and  Beijing said.
– – – –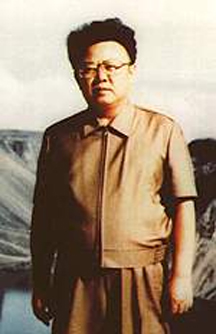 CAIRO – Egyptians returned to the polls yesterday in a  phased parliamentary election after five days of violence in  Cairo that has cast a pall over the transition to democracy and  drawn a U.S. rebuke of Egypt's security forces.
– – – –
BAGHDAD – When the last American soldiers left Iraq this  week almost nine years after the fall of Saddam Hussein, U.S.  officials were keen to portray it as a stable, democratic, if  still troubled nation.
– – – –
PRAGUE – Vaclav Havel's actress wife led thousands of  mourners through Prague's cobblestone streets yesterday,  following the playwright-president's body on its last public  journey, to the castle where it will lie in state until a  funeral on Friday.
– – – –
VIENNA – Senior U.N. nuclear watchdog officials could visit  Iran for talks, the agency said yesterday, a day after an  Iranian envoy suggested Tehran would be ready to discuss  international concerns and remove "ambiguities" about its atomic  activities.
– – – –
WUKAN, China – A Chinese village protest that tested the  ruling Communist Party for over a week ended yesterday after  officials offered concessions over seized farmland and the death  of a village leader, in a rare spectacle of the government  backing down to mobilised citizens.
– – – –
WASHINGTON – In a bid to end a worsening standoff over  extending a tax break for Americans, President Barack Obama  urged Republican House of Representatives Speaker John Boehner  yesterday to pass a short-term extension and return to talks  on a year-long deal in the New Year.
– – – –
MADRID – New Spanish Prime Minister Mariano Rajoy named yesterday a cabinet of mostly close advisers charged with  reviving the sluggish economy while slashing spending to  reassure investors the euro zone's No. 4 economy can stay  solvent.
– – – –
WASHINGTON – U.S. home sales rose in November, adding to  hints of recovery, but updated data showed the housing crash was  much deeper than previously thought.
– – – –
MOSCOW – Russian Prime Minister Vladimir Putin called for  sweeping tax reforms to spur investment-led growth yesterday  and promised to keep the rouble stable without imposing capital  controls.
Around the Web