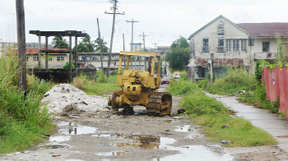 Dear Editor,
This photo was taken at 2:30 pm on Friday, October 21 in Mundy Street, North Cummingsburg. This Caterpillar vehicle broke down about a week and a half ago in the middle of the street and whoever is responsible for it has not made any attempt to remove it. What amazes me even more is that the many officers of the Guyana Police Force who traverse this road and area on a daily basis have not seen it fit to have this vehicle towed away.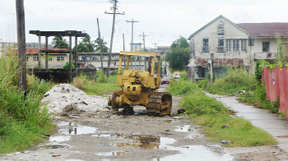 I am appealing to the relevant authority to have this obstruction removed and to permit the free flow of traffic in the area.
Moreover and on another note, It would also be welcomed if this street could be paved (again appealing to whoever the relevant authority is), which has not been done so for as far as my memory takes me.
Yours faithfully,
Clinton Urling
Around the Web