In an effort to attract new membership the Guyana Football Federation (GFF) and the Guyana Football Referees Council (GFRC) will run off a three-day referee beginners course this weekend.
The programme which opens on Friday afternoon will take place at La Belle Hotel on Norton Street, Lodge close to Mandela Avenue.
Course Coordinator, FIFA Instructor Roy Mc Arthur disclosed that participants are expected from Berbice, Linden and Georgetown.
The opening session will take place tomorrow starting at 17:00 hours while starting time on Saturday and Sunday will be 09:00 hours.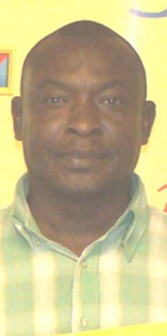 Interested persons can contact Mc Arthur at telephone number 647-9173 or any member of the Council.
Meanwhile, Secretary of the GFRC, Troy Peters, said the council was making every effort to attract new members given that there are great opportunities for referees and assistant referees locally and internationally.
He said the membership drive will continue throughout this year in outlining areas and there will also be refresher programmes.
"The Schools Referees Course currently in progress at the Ministry of Education pavilion is another initiative that will see school children officiating in matches as early as next month and this is a step in the right direction," Peters said.
Twenty two students from secondary schools in Georgetown are attending the Course in preparation for the Scotia Bank/Pepsi Schools Football Academy football tournament. Also on the calendar of event for the first half of this year will be a Referees Fitness Instructors Seminar planned for April 23-24 at a venue to be identified.
Around the Web