LOS ANGELES, (Reuters) – Kobe Bryant delivered a  sensational performance to lead the Los Angeles Lakers to a  roller-coaster 139-137 triple-overtime victory over the Phoenix  Suns on Tuesday.
Bryant scored 42 points, pulled down 12 rebounds and made  nine assists as the Lakers, who squandered a 21-point lead  during regulation time, showed their championship mettle with  their fifth successive win.
The defending NBA champions have compiled a 13-1 record  since the All-Star Game break last month. Providing a flurry in the third and final overtime, Bryant  knocked in a go-ahead three-pointer and added a running  two-point shot with 14 seconds remaining to send Los Angeles  (51-20) to the triumph."We eventually prevailed," Lakers coach Phil Jackson told  reporters before adding a joke. "I was hoping to get out of here  (earlier)… it's a little past my bed time."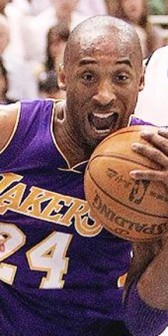 Channing Frye led Phoenix with a career-high 32 points and  made three free throws with one second left in the first  overtime to send the game into a second extra session, where  Lakers' forward Pau Gasol forced the third extra period with two  free throws. The Suns (35-34) trailed by 21 in the third quarter but went  on a furious run to stun the Lakers, with Grant Hill making a  three-pointer late in the fourth to send the game into overtime  after regulation ended 112-112.
Steve Nash recorded 19 points and a season-high 20 assists  while reserve Marcin Gortat finished with 24 points and 16  rebounds for the visitors. Despite their valiant effort, Phoenix fell three games  behind the eighth and final playoff spot in the Western  Conference. Lamar Odom had 29 points and 16 rebounds and Gasol added 24  and 13 rebounds for Los Angeles, who played without suspended  center Andrew Bynum, serving the second of a two-game penalty  for a flagrant foul committed on Friday. The win enabled Los Angeles to open a one-and-a-half game  cushion over the third-place Dallas Mavericks in the West. "We're playing with a sense of urgency and now it's just a  matter of keeping it going," Bryant said.
Around the Web