DHAKA, Bangladesh,  CMC – West Indies coach Ottis Gibson says much of the blame for his side's failed World Cup campaign must rest on the shoulders of the senior players.
The Caribbean side bowed out of the showpiece with a humiliating 10-wicket loss to Pakistan in the first quarter-final yesterday, after being routed for 112 at the Shere Bangla National Stadium.
Gibson said the seasoned campaigners had not taken responsibility for the side's performances when they needed to.
"When we left home we said that our success in this tournament would be built around our senior players performing and they haven't, not to the level that we expected. So am I happy with the performance of the senior players … no," Gibson told reporters at the post-match media conference.
"We've got three or four weeks to sit down and decide which direction we want to head in, whether we want to continue to pin our hopes on some of those senior guys or whether we want to move someone and get youngsters in.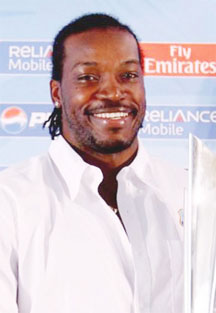 "But one thing I know is that it's not going to happen just with youngsters so we will still need some senior guys in there with the hunger and desire to still do well at the highest level."
Talismanic opener Chris Gayle had a poor tournament, managing just 170 runs from five innings while Ramnaresh Sarwan scored a mere 155 runs from six outings.
Veteran left-hander Shivnarine Chanderpaul, in perhaps his last World Cup, garnered a meagre 114 runs from four innings while captain Darren Sammy had a wretched series with only 54 runs from six trips to the crease.
Stressing that he was not simply being critical, Gibson said the facts were there to support his assessment.
"I don't think it's strong criticism. It's a fact and the fact is the senior players haven't performed. I'm not criticizing anybody, I'm just saying what happened. What happened was that when the going got tough we didn't stand up to it," he contended.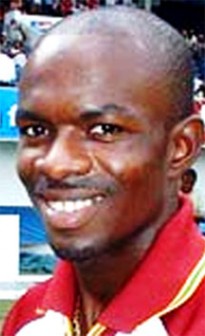 "A lot of our players need only to look at someone like Sachin Tendulkar who is the senior statesman in the Indian team but who also seems to be the hungriest guy of the lot and therefore he gets runs almost every time he goes out to bat and India can still rely on him and we need to rely on our senior players the same way India reply on him."
Gibson, who assumed the reins of the team last year February, said West Indies had entered yesterday's contest with high hopes but had been deflated by their own performance.
"We are very, very disappointed. We stumbled into the quarter-finals, let's be honest about that. We've had some good performances against Ireland, Netherlands and Bangladesh and we're still yet to beat one of the big boys," he lamented.
"We thought today would have been that day. We came here to Bangladesh having played here [already in the tournament] and done very well. We came here in good spirits and we're very, very disappointed with the performance we've put in today."
West Indies are due to return home tomorrow.
Around the Web