Defending champion Randolph Morgan and Dawn Barker struck gold for Guyana on the opening day of the fifth IPF/NAPF Caribbean Powerlifting Championships in Cayman Islands on Friday.
Morgan, competing in the in the 82.5kg weight class, powered his way ahead of Laboy Isaacs of Puerto Rico and Timothy Sookraj of Trinidad & Tobago respectively.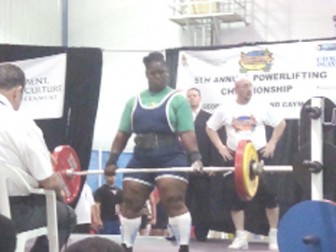 The two-time defending best lifter recorded  297.5kgs/655.9lbs lift in the squat, bench pressed 215kgs/474lbs and had a deadlift  of  297.5kgs/655.9lbs.
His attempt to become the first Guyanese to break the 700lb deadlift barrier was unsuccessful at  320kgs/705.6lbs. Morgan's best attempt in the deadlift is 310kgs that was set in Puerto Rico last year.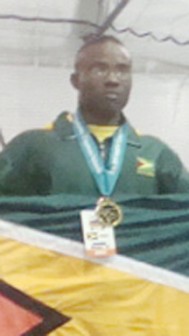 In the heavyweight women's Open category Barker, who became the first Guyanese woman to break the 500lb squat barrier, came in ahead of Yolande Mc Intyre and Cheryl Abraham of Trinidad & Tobago. Barker churned personal best marks and Caribbean and national records in every event, 227kgs/501.5lbs, 107.5kgs/237lbs and 182.5kgs/402.3lbs in the squat, bench press and deadlift respectively.
Around the Web