The dates for the first leg of the annual Inter-Guiana Games to be held in Suriname this year is still unsettled.
The Tri-Nation event between Guyana, Suriname and French Guiana which was to be held in May was rescheduled for June because of the Caribbean Examinations Council (CXC) examinations which are normally held during that period.
The countries are expected to compete at track and field, football, basketball, cycling and swimming.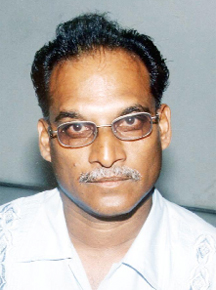 Director of Sport Neil Kumar told Stabroek Sport via telephone yesterday:"Well no decision has been made as yet but we have a media conference this week with the other counterparts to sort out what we are doing."
Stabroek Sport also asked about funding for the teams and Kumar stated:"Well we budgeted for that so we should encounter no problems."
Meanwhile, because the dates for the games have been pushed back, the Athletics Association of Guyana (AAG) has opted to reschedule its  trials from March to May 8th and, according to the Guyana Amateur Swimming Association (GASA), they will most likely use their Independence Meet to select the Inter-Guiana Games team.
Efforts by Stabroek Sport to reach cycling and football administrators about their trials proved futile.
Around the Web