National Fullbore vice captain, Dylan Fields shot his way into form last Sunday at the Timehri ranges a few weeks away from the West Indies Fullbore Championships.
According to a press release, Fields only dropped two points while holding off formidable performances from   'old guards' Ransford Goodluck and Mahendra Persaud who had to settle for second and third places respectively.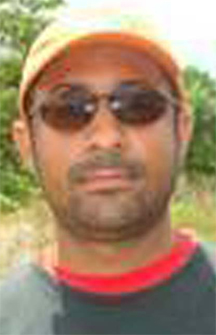 However, in sunny conditions with gusting winds, Fields shot 103 points with 6 V-bulls out of a possible 105 and recorded a possible at the 500 yards range. He shot 34.0 at 300 yards, 35.4 at 500 and 34.2 at 600 yards.
Meanwhile Goodluck with six V-bulls edged out national captain Persaud with three V-bulls for second place after both shooters recorded 100 points.
Former national champion Lennox Braithwaite now on the comeback trail shot 99:04,  Dane "Spooky" Blair finished fifth with 96:4 and Richard Fields also with 96:4 but Blair edged him on a count back.
In 'O' Class, Charles Deane turned the tables on Lt. Col. Terry Stuart with 83 points and 4 V-bulls with Stuart recording 82:3 in a close battle in the division.
The shooters are currently preparing for the West Indies Fullbore championships slated for Antigua/Barbuda during the first week in May. Guyana are also the reigning regional champions at both short and long ranges and will be looking for an unprecedented  fifth successive title.
Around the Web