Local golfers are anxiously gearing up for  the  resumption of the 2011 season with this weekend's Scotia Bank sponsored Medal Play tournament at the Lusignan Golf Club, East Coast Demerara.
The annual Classic to be played off on Saturday is expected to attract close to 40 players who have been kept indoor due to recent inclement weather.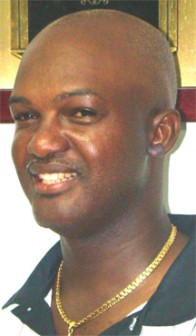 Club Captain Patrick Prashad said that the rain has affected the season and all the golfers are eager to get back on the course.
Several sponsored tournament will have to be rescheduled, the official said.
Scotia Bank staffers Brian Hackett and Esau Shamshudin will be looking to be among the prize winners.
Last year's winner Joaan Deo is also expected to be in the line up in addition  to William Walker, Albert Russell, Mike Gayadin, Mike Mangal, Clifford Reis, Mark Lashley, Brian Glasord, Dr. Ram Singh, Colin Ming, Bhowlaram Deo, Chatterpaul Deo, Mohanlall Dinanauth, Christine Sukhram, Maurice Solomon, Carlos Adams, Muntaz Haniff, Francois Montour, Mel Sankies and Munaff Arjune.
Prizes will be awarded to the top five finishers as well as Nearest to the Pin, Best Net and Best Gross.
Tee off is at 12:30 hours  and the assemble time is 12:15 hours.
Senior officials of Scotia Bank have invited to present the prizes to the outstanding players.
Players have until Friday at 16:00 hours to register to participate.
Around the Web