Team training for the National Rifle shooting squad will begin today as Guyana heightens its preparation for the West Indies Fullbore championships next month in Antigua/Barbuda.
The local marksmen will be shooting at 300, 500 and 600 yard ranges at the Timehri rifle ranges.
Starting time is 10am.
Fullbore captain Mahendra Persaud said that the emphasis for the next few weeks would be on team preparation.
"Our focus will be on team preparation with both the senior and junior shooters being actively involved," said Persaud.
Since the start of the local season, the emphasis was on recorded shoots and a prize competition with current West Indies individual champion Ransford Goodluck, Dyan Fields and Persaud showing top form in the those events among the seniors while Lt. Col. Terry Stuart and Charles Deane shared honours in the junior category. Antigua/Barbuda will host the championships for the first time and the Guyana squad will be looking to maintain its five-year unbeaten run at the regional event against fierce competition from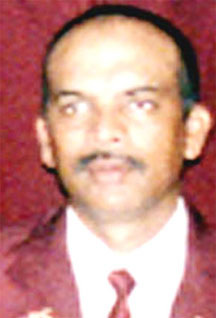 Trinidad and Tobago, Jamaica, Barbados, Bermuda and the host nation.
Last year a four-man team represented Guyana at a Goodwill series in Antigua and reports coming out of St. John's suggest that the range is in excellent condition. Guyana, the reigning regional champions, will be looking for an unprecedented sixth consecutive title triumph. Several overseas-based Guyanese shooters are also likely to join the local contingent for the regional event. The Guyana National Rifle Association (GNRA) should have been hosting this year's tournament but made way for the Antiguans, the newest member of the West Indies Fullbore Council to hold the event.
Guyana is now likely to host next year's event.
Around the Web