St John's, Antigua – The West Indies Cricket Board (WICB) is considering the issue of performance-related pay for its cricketers.
This was one of the several disclosures made by the WICB's Chief Executive Officer Dr. Ernest Hilaire recently.
"With regard to performance related pay the board is currently discussing different models for the compensation of players. A decision will be made shortly. "Of course we recognize the need for us to provide greater incentives to the players to perform. You will see, moving forward, the board will propose to WIPA (West Indies Players Association) and to the players that there is a very strong component of performance related pay," Dr Hilaire told reporters.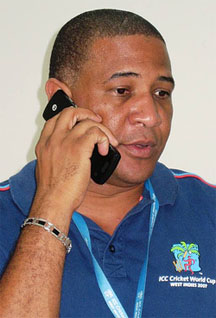 He also gave the heartening news that the financial position of the WICB was stable.
"The financial situation is quite stable. One of the features of cricket boards around the world is the nature of the Future Tours Programme (FTP). Primarily your income comes from media rights. Depending on who you host in the year your income can vary significantly. So last year the WICB would have had a very lean year because we hosted South Africa and Zimbabwe. Both were loss making tours for us.
"This year we host Pakistan and India so it would be a very good year for us. The year before (2009) we had England and in 2008, India played four ODIs. So we have this roller coaster in terms of our financial performance. We expect next year to be a very good year," he added.
The lucrative Indian Premier League starts on Friday and, questioned whether the WICB should schedule its regional and international cricket to accommodate the IPL, Hilaire responded:"The tours between countries are enshrined in an agreement called the FTP. The current FTP which ends in 2012, was agreed to eight years ago. It has been a tremendous battle by countries to try to get space for their players to participate in the IPL. But it cannot happen every year because you most host countries.
"WICB cannot decide, for example, that next year we don't want Australia to tour because we want our players to go to the IPL. Australia must tour and we agreed eight years ago to that. This year we can't decide that Pakistan is not touring because we agreed eight years ago that Pakistan will tour.
"IPL was put virtually in the middle of our cricket season. It is at the beginning of the English season, it's at the end of the Australian, South African and New Zealand seasons. So it doesn't have the same impact on those countries as it has on West Indies. It's in the middle of our cricket season."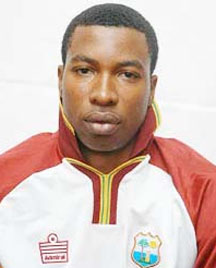 And, questioned whether there was a restraint of trade issue relating to participation in the IPL, Dr. Hilaire had this to say.
"The BCCI (Board of Control for Cricket in India) has agreed that it will only allow players to play in the IPL if they are not chosen to represent their country in international matches. So as long as WICB selects a player, no IPL franchise will let that player play.
"So when players were told don't sign your (WICB retainer) contract because it means you can go to IPL they were being misled. If they don't sign contracts and we select them, the franchise will not let them play. They can decide they are not playing for West Indies but even then they still cannot play in the IPL because we would have selected them to play for West Indies.
"All the countries have agreed that international cricket must be given priority.
"We said to the players that we don't want to be in a fight with you. It makes no sense for us to have players who we're forcing to play for West Indies. We won't get performance, we won't get commitment. We've tried to explain to the players about representing West Indies and the necessity to do it and the importance of it.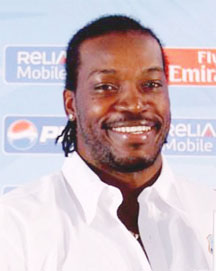 "We can always decide that we will pick you and see what happens – whether you perform or not it's up to you and your conscience and your commitment. But we do not think that is the best way to go about it so we have tried to speak to the players about it.
"We've had discussions with Kieron Pollard about his own aspirations, his development, where he wants to go with his game and what his own plans are and we've understood his own thoughts. And we're going to try to work with him to ensure he remains a valuable resource to West Indies cricket.
"We've spoken to Dwayne Bravo about his own plans and intentions. We've had some very frank and engaging discussions on the matter and we will see how best we can accommodate the players.
"With Chris Gayle it has not been a productive discussion and therefore it is a little more difficult for me to make any pronouncements as it relates to Chris.
But we are open to discussing with players what their plans and objectives are and how best we can accommodate them within the commitment that they must also play for country and to represent West Indies cricket," Dr. Hilaire ended.
Around the Web