EUGENE, Oregon, CMC – There will be no showdown between Jamaican Usain Bolt and challenger Tyson Gay at the World Championship later this year after the American pulled of the United States trials with an injured hip.
Gay skipped his 100 metres semi-final on Friday and later missed the 200 metres event, effectively ruling himself out of those events at the August 27 to September 4 showpiece in Daegu, South Korea.
He was warming up for the race but announced half-hour prior to the start that he would not run.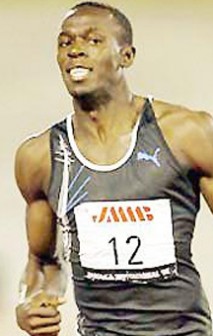 "I had to scratch from [the] 100m at the US Champs. Disappointed I won't race in Daegu. My hip's been bothering me for a couple months now," Gay wrote on his Facebook page.
"I just couldn't get it to go no matter how hard I tried. My only focus right now is to get healthy."
The 28-year-old's absence will rob the championships of the feature attraction, since he was seen as the main threat to the mercurial Bolt's empire.
Gay has been the only runner to beat Bolt in the last three years, when he whipped the reigning Olympic and World champion in Stockholm last August.
He is also the fastest man in the world after Bolt, following his clocking of 9.69 second in Shanghai two years ago.
Walter Dix, who won the 100 metres on Friday, said Gay's absence would hurt the team.
"It was a big blow. He's the best runner in the world. We're going to have to step up and make the team without him," Dix said.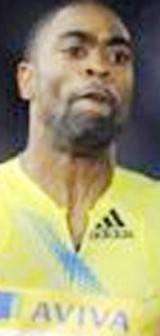 Gay won the sprint double at the World Championship in Osaka in 2007 but injury ruined his participation at the Beijing Olympics a year later.
In the 100 metres at the Berlin World Championships in 2009, he finished second to Bolt in 9.71 seconds.
Around the Web