Following Guyana's terrific run in the NACRA 2011 Rugby 15-a-side Championship where they reached all the way to the finals after being off the scene for three years, head coach of the Men's National Team Theodore Henry believes the future of the team depends entirely on how much input goes into the sport from the union.
Guyana finished second behind Bermuda who they lost to in the final of the championship on Wednesday night at the Guyana National Stadium.
Speaking to Stabroek Sport, Henry said:"It was a great run for the guys but unfortunately for the guys it came to an end in the final at home so basically that's kind of a tough one to take for me personally. This is the second time in succession in the final of the Caribbean championship and coming up the bridesmaid and never the bride."
He also gave a bit of insight as to hoe the team can progress: "This now depends on how much emphasis the union now places on 15s seeing as though we are a force to reckon with on the 15s circuit and coming off of this wave of success, it depends on how much input they put into the game.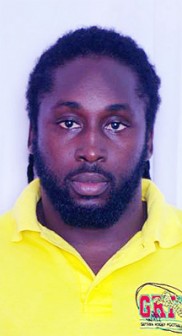 "We don't play a lot of 15-a-side rugby in Guyana; we would play one tournament of 15s in an entire year, the other teams would play one Sevens tournament while we played three or four in the year so we are more Sevens oriented so this is like treading on new grounds for us," the coach added.
Responding to a question about the officiating by George Nicholson in the final against Bermuda which seemed to be very much against the locals, Henry chose not to comment but said he did not see that as a hindrance in the team's defeat because they  were accustomed to getting similar officiating.
Henry added that officiating as such can affect the players if they are not mentally strong.
The former national player also disclosed that he thought they were beaten by a much stronger side.
"What I can say is that we took a bunch of inexperienced guys; a lot of under 19 and debutants and we put together a 15-a-side that could hold its own against the powerhouse of 15s in the Caribbean," he said
He continued: "They got both of their scores in the first half due to us not starting off well and really countering the strength of their big forwards. We showed we could, that we could have hung with the forward in the second half but it was a bit too late."
"We had some exciting packages of plays but unfortunately those don't win games, we just need to be more consistent," Henry ended.
Around the Web