By Treiston Joseph
Phillip Squires and Godfrey Lowden staged an amazing comeback win over Anthony Downes and Leyland Leacock last Saturday evening in a men's doubles semifinal match of the Guyana Bank for Trade and Industry (GBTI) Open tournament at the GBTI Sports Club.
The first set turned out to be a canter for Downes/Leyland as they combined effective serving with crisp volleying to keep the veteran pair out of the match.
After taking the set 6-1, Downes /Leacock raced to a 4-2 second set lead and a win in straight sets win and an eventual pairing against defending champions Jeremy Miller/Jason Andrews in the final seemed inevitable.
However, Squires/Lowden had different ideas and came back to tie the set 4-4.
Downes, serving for the match at 5-4 had his serve broken  as Squires /Lowden held their nerves as they battled to stay alive in the tournament.
Downes missed a crucial close out forehand return which allowed the Lowden/Squires pair  to close out the set 7-5.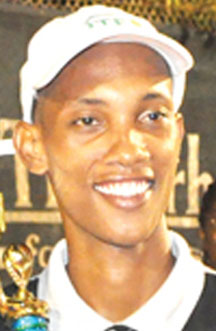 In the deciding set it was Squires/Lowden who raced out of the blocks to a comfortable 4-0 lead and the match appeared over.
However,  their opponents broke serve which was the start of a comeback.
The set proved to be highly competitive but in the end Squires/Lowden held their nerves serving  for the match at 5-4 to book a place in the final. In other matches over the weekend coach Shelly Ramdyhan teamed up with her daughter Nicola Ramdyhan to defeat her students Shawna Gentle/Aruna Ramrattan and claim the ladies doubles title winning  6-4 6-3 in a close match.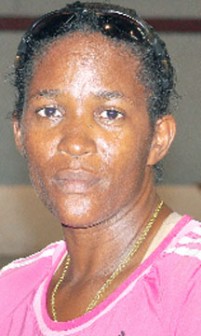 Gentle and Ramrattan will however battle for the Ladies Singles title  tomorrow evening.
Ramdyhan also captured the Mixed Doubles title with Jeremy Miller who is on course to capture three titles .
They got past Berbicians Godfrey Lowden/Carol Humphrey 6-2, 6-4 in a tough battle which featured lots of volleying and exciting points.
In the men's 35 years and over singles semi-final,  Andre Lopes booked a place in the final with a hard fought, straight  sets win over Steve David Longe while Carlos Adams easily got past Harry Panday 6-,1 6-1 to book a place in the 45 years and over singles final where he will; oppose Rudy Grant.
Around the Web