Nigel Bryan prevailed to claim the 21-years-and-under title at the annual Independence Table Tennis Tournament sponsored by the National Sports Commission (NSC) at the National Gymnasium last weekend.
With the category consisting of 24 entries and six groups, Bryan battled his way past Dillon Caesar and Chelsea Edghill to claim his spot in the final against Warren Hackshaw. Bryan then sealed the win in four sets with scores of 11-3, 11-4, 7-11, 11-7.
The 13-year-old Edghill, added the scalp of 18-year-old  Denzel Hopkinson to her bulging bag  of male victims winning 11-9, 11-9, 9-11, 12-14, 11-8 to secure third place.
Prior to Bryan's individual glory he teamed up with Zane Humphrey to take the junior boys doubles title against Hopkinson and Sachin Panday after a poor start to the match that ended 8-11, 11-6, 11-5 and 11-8.
Edghill had mixed fortunes in doubles action as she partnered with Jamaali Homer to win the girls Junior doubles title 2-11, 11-7, 11-6 and 11-6 against Adielle Rosheuvel and Priscilla Greaves while succumbing to the pair of Rosheuvel and Hopkinson in the Junior Mixed Doubles matchup when she partnered with Stephan Corlette that saw the match ending 11-6, 13-15, 20-18 11-7.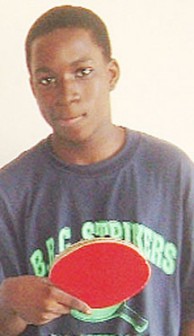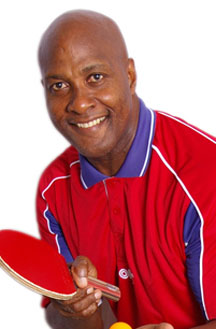 The 'C' Class open saw veteran player Patrick Triumph having a triumphant victory to claim the 'C' class title over the 32 entrants who  participated in the category. He battled Joseph Johnson in the final and won easily in three sets at 11-6, 11-2 and 12-10.
Triumph later returned to the final of the 'B" Class open but fell short as Joel Alleyne had other ideas as he won the title in a match described
as the past versus the present when it finished 11-8, 10-12, 11-6, 4-11, 7-11.
Meanwhile the tournament will continue on July 4 at the National Gymnasium with a number of semi-finals and Bryan has signaled his intention to continue his undefeated streak in the tournament.
Around the Web