BRIDGETOWN,  (Reuters) – India captain Mahendra Singh  Dhoni was incorrectly given out during the second test against  West Indies because the television broadcaster showed the wrong  replay to the review umpire, the International Cricket Council  (ICC) said yesterday.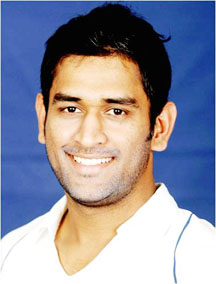 The ICC said the mix-up was made by the host broadcaster, IMG  Media, but it was too late to change the decision.
"Having looked into the situation, I am satisfied it was an  unfortunate but honest mistake in what is a tense and live  environment," ICC match referee Chris Broad said in a statement.
"Seeing as the game has continued, clearly there is no  opportunity to reverse the decision. We are forced now put it  behind us and move on with the remainder of the match."
The incident occurred on the first day when Dhoni was caught  by Shivnarine Chanderpaul at mid-on off the bowling of Fidel  Edwards.    The on-field umpire Ian Gould suspected the delivery may have  been a no-ball so he sought confirmation from the third umpire,  Gregory Brathwaite.
Dhoni was given out after the replay Braithwaite watched  showed the bowler delivering a legal ball. However, it later  emerged that Braithwaite was shown the wrong delivery and the  actual delivery had in fact been a no-ball.
"This was a case of human error, compounded by a senior  replay operative having to return home at very short notice," an  IMG spokesman said.
Around the Web