Says Colin Benjamin
The 2011 edition of the Guyana and Trinidad Mutual (GTM) three-day and 50 over-a-side competition has concluded with a mixture of positive and negative results even as Guyana prepares to host the TCL Group regional Under-19 tournament later this month.
The positives were mainly the performances of Demerara pair of bowler Amir Khan and batsman Chanderpaul Hemraj.
Khan is a proven commodity. The leg-spinner has already represented Guyana at the first-class level and the West Indies at the Under-15 and Under -19 levels.
Khan made his first class debut in this year's regional four day competition against Trinidad and Tobago at the Providence National Stadium ending wicket less in the game which Trinidad and Tobago won by an innings and 45 runs.
Throughout the Inter-County tournament, Khan, buoyed by past experiences, displayed an aura over his colleagues, which suggested that he was quite clearly a level above them even as he regularly ran through the opposition batting line-ups with his accurate leg-spin bowling.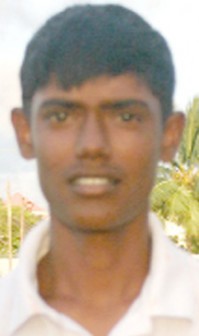 Hemraj also confirmed many pundits' assertions before the competition that he was the best youth batsman in the country with a few noteworthy scores under his belt. But he could certainly work on his shot selection, since a few times he threw away his wicket with horrendous shots.
Once he can do that, he can play a vital role as Guyana's leading batsman, when the regional Under 19 competition commences on July 16.
Two areas of concern however do hover around the team.
Ability to play spin and shot selection
Although this deficiency is not new and has been around youth cricket in Guyana and the Caribbean for a more than a decade now, it was quite alarming to see how the batsmen from all three counties genuinely struggled against spin bowling when it was brought on at various stages of the matches.
Regardless of how well spinners such as Khan, Gudakesh Motie-Kanhai and Shawn Perreira for example bowled, more than half of the wickets the got was  due to poor shot selection from the batsmen as against them having to work hard to prize out their victims using guile, special deliveries or clever tactical field placements.
For all three county captains the modus operandi was simple, spinners into attack = decline in scoring = wickets.
Lack of openers
This was surely a problematic area for the selectors in picking the final squad since sadly no opener in the competition did anything noteworthy to demand selection. The selectors eventually settled on the duo of Kevin Boodie and Kandasammy Surujnarine.
Essequibo's Boodie probably displayed the best all-round game as an opener as he displayed a uncanny ability to get his side off to quick starts, which could useful in easing the pressure on the middle-order batsmen in tournaments like the upcoming one even if he doesn't get massive scores.
While Berbice's Kandasammy, although he made a couple of half-centuries (two to be precise one in each format), was generally inconsistent. So it will be interesting to see how that potential partnership flourishes throughout the regional tournament.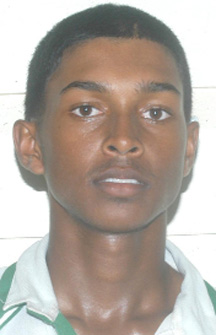 In concluding one would suggest Khan be made skipper although he didn't captain his county side. He, in my estimation, displays the kind of maturity and level headedness required to lead the national youth side, for a tournament where nerves could get the better of youth players. Plus given that he is almost certainly to be a fixture in the final XI (a usual pre-requisite needed for when someone is appointed skipper), it seems logical to give him the responsibility, which I reckon he would thrive under.
What are Guyana's chances?
Obviously it's impossible to say at this early stage given we have yet to see how the other territories have shaped up in actual matches. But with the pitches likely to be low and slow and the Guyana team packed with a quality diet of spin options, ready made to take advantage of home conditions, it will be surprising if Guyana at a minimum aren't one of the top performing teams in this year's competition
GUYANA UNDER 19 2011 SQUAD: 1. Kevon Boodie, (Essequibo) 2. Kansammy Surujnarine (Berbice), 3. Dominic Rikki (Berbice), 4. Chanderpaul Hemraj (Demerara), 5. Jamal La Fleur (Berbice), 6. Anthony Adams (Essequibo), 7. Kwame Crosse (Demerara), 8. Amir Khan (Demerara), 9. Rondsford Beaton (Essequibo), 10. Gudakesh Motie-Kanhai (Berbice), 11. Loydell Lewis (Berbice), 12. Linden Austin (Berbice)
13. Ricardo Adams (Essequibo), 14. Clinton Pestano (Berbice).
Around the Web