Guyanese fighters Stephan Gouveia and Bert Braithwaite have qualified for today's quarterfinal of the American Boxing Confederation's third and final qualifiers in Panama City on Sunday evening.
Gouveia, competing in the lightweight division, defeated Canadian Jag Sheera 13-11 while Central America and Caribbean (CAC) fighter Braithwaite edged Uruguay's Johnny Gabriel Baccino Val in the junior welterweight division.
With those victories Gouveia will now square off with Wellington Arias of the Dominican Republic and Braithwaite will take on Yoelvis Hernandez of Venezuela. Further, should these two advance to the championship rounds and place among the medals they will represent Guyana at the 16th Pan American Games, which have been scheduled for October in Guadalajara, Mexico. And for the first time women's boxing has been included on the official programme. At the Pan American Games boxing event only the best athletes of the continent compete for the medals and as a result the AMBC had to organize three qualification tournaments for the event.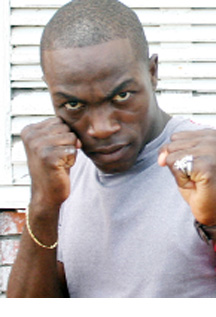 A total of 98 male and 21 female athletes from 25 nations are competing in the qualifiers' tournament: Argentina, Antigua, Barbados, Bolivia, Brazil, Canada, Cayman Islands, Chile, Colombia, Costa Rica, Dominican Republic, Ecuador, El Salvador, Guatemala, Guyana, Haiti, Jamaica, Nicaragua, host Panama, Peru, Puerto Rico, Saint Vincent, United States of America, Uruguay and US Virgin Islands.
Meanwhile, president of the Guyana Amateur Boxing Association (GABA) Steve Ninvalle said that the qualifiers' tournament is part of the body's 'Road to London 2010 Olympic Programme'. This programme will aim at exposing selected boxers for overseas engagements to acquire the requisite exposure before next years Olympics in London.
Stabroek Sport also learnt that a lack of adequate funding resulted in the association only being able to send Gouveia, Braithwaite and Terrence Poole, who is also the Technical Director of the GABA. The association had selected six boxers to compete in Panama.
Apart from that GABA has selected six boxers for the Bolivarian Alliance for the Americas (ALBA) or ALBA Games in Venezuela from July 17-30. This is also part of the 'Road to London 2010 Olympic Programme'.
National coach Wincel Thomas and Referee/Judge Ramona Agard were selected by GABA to accompany Ron Smith, Imran Khan, Mark Pierre, Samuel Primo, along with Gouveia and Braithwaite.
Around the Web