Nigel Bryan stepped up his play to produce a dominant performance and walked away with the Men's Singles title in the annual Independence Day Table Tennis Tournament last Monday at the National Gymna-sium. He was later awarded over $100,000 after being named the Most Outstanding Player.
The National Sports Commission (NSC) sponsored event saw Bryan going undefeated for the tournament as he also won the under-18 title the same day along with the Junior Boys Doubles and the 21-years-and-under titles earlier in the tournament.
Bryan faced Paul Meusa in the finals, which seemingly proved to be more like a practice session for Bryan  than a competitive match as he finished his challenger off in 3 sets to nil.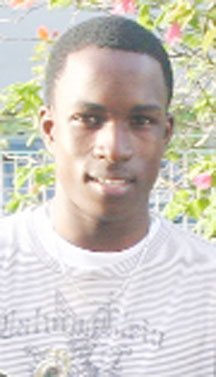 Earlier in the day, Bryan once again outclassed his opponent in the under-18 category as he swept away Zane Humphrey 3-0 to claim victory.
Patrick Triumph claimed his second win of the tournament when he easily defeated Bruce Murray 3-0 in the 50-years-and-over draw.  Triumph fell short of three wins in the tournament after winning the 'C' Class Open in fine style while succumbing to Joel Alleyne in the 'B' Class Open in an intense matchup.
The 45-and-over category saw a glorious battle between Xen Goliah and Marlon Washington as Goliah remained the more focused of the two players to come out on top in 3 sets to 2.
Jody-Ann Blake played superbly to become the Women's Singles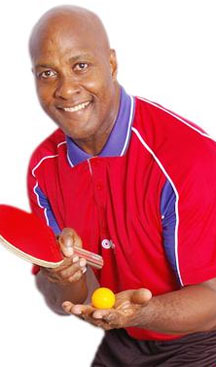 champion when she blew by Natalie Cummings 3-1 in the finals.
Meanwhile all the winners and runners-up were rewarded with monetary prizes at a presentation ceremony held immediately after the tournament.
The players were also congratulated on their success by  Minister of Sport, Dr. Frank Anthony, Director of Sport, Neil Kumar and President of the Guyana Table Tennis Association (GTTA), Police Commissioner Henry Greene.
Bryan received $110,000 for being named the Most Outstanding Player while Stefan Corlette and Nevash Clarkston received $20,000 and $60,000 respectively for being named the Fair Play Player and the Most Improved Player respectively.
Around the Web