Dominic Vincente led Trust College easily past Port Mourant Secondary on Tuesday in the National Schools Basketball Festival at the Cliff Anderson Sports Hall.
The Division Two match-up organized by the Youth Basketball Guyana (YBG) and the National Sports Commission (NSC) ended 64-46 in favour of Trust College.
Easily the best player on his team, Vincente's wide array of crossovers and finesse finishes were in full effect in the game but his ability to lead the team along with his court vision were the two factors that overpowered Port Mourant as he ended the game with 18 points, 7 steals and 7 assists.
Dellon Lewis provided some help for Vincente with 12 points and 7 rebounds in the blow out win.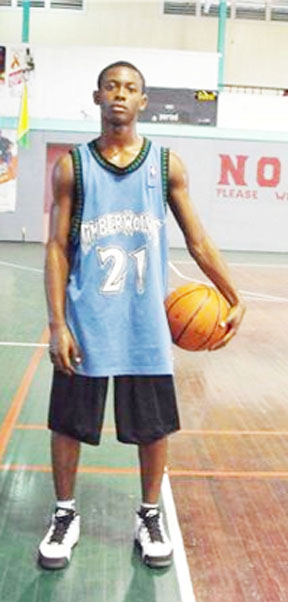 While Port Mourant struggled as a team, Antonio Aslam scored a game high 20 points and collected 7 rebounds in the process while teammate Jaliyl Morian contributed 12 points and 13 rebounds in a losing cause.
Meanwhile New Amsterdam Multilateral sneaked by Bishops' High School 36-32 in a defensive type match-up.
The game saw a lot of back and forth play with numerous deflections and demoralizing blocks making it hard for both teams to score over a long period. However, with the game tied on 32-32 with a 1:48 left, NA Multilateral managed to tip the game in their favour when they converted a fast break deuce that eventually saw them home with a four-point lead.
Ryan Caesar top scored with a game high 11 points and 4 rebounds for NA Multilateral while Marvin Durant scored 8 points and 3 rebounds for Bishops'.
Kwakwani Secondary routed Bobby's ASP Boys 71-27 in an under-16 matchup.
Leonard Primo's double-double of 15 points and 15 rebounds led the way for Kwakwani in the blowout victory. Shafeek Thomas also contributed 16 points to the win.
Shaquille Thomas' effort of 9 points and 5 rebounds proved to be the best figures on Bobby's ASP Boys scorecard.
Around the Web