Justice James Bovell-Drakes yesterday denied a request by Guyana Cricket Board (GCB) executive member Claude Raphael, to stop today's Annual General Meeting and elections.
Raphael, who is chairman of selectors at the GCB, filed for the injunction through his lawyers Hookumchand and Kamini Parag on Wednesday last in the light of numerous allegations of executive lawlessness over the past two years. A hearing date had been set for Friday but was rescheduled to yesterday.
At the same time on Wednesday, Attorney-at-law Roysdale Forde, representing Chetram Singh, Anand Sanasie, Sheik Ahmad, Fiazul Bacchus, Terry Holder and Ramsey Ali, made representation to file an affidavit in answer, opposing an ex parte hearing.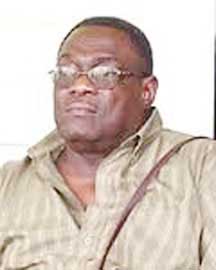 At yesterday's hearing, according to Forde, the court found that Raphael had no legal basis for stopping the electoral process.
Raphael is contending though that the injunction was applied for because there are serious issues that need to be discussed and resolved before elections should have been called.
Raphael had wanted the judge to stop today's AGM so that the executive of the GCB could meet to iron out some of the issues of financial impropriety and accountability matters.
Following the decision of the court yesterday, Bissondial Singh, the current GCB vice-president, pulled out of contesting for the post of president of the GCB if the elections are held, leaving Ali and perhaps Bishwa Panday to contest for the position. He said that under the prevailing conditions he does not want to be a part "of the skullduggery" that is being perpetuated.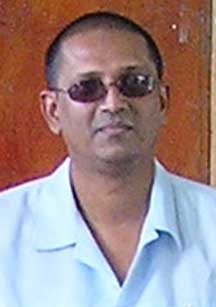 He claimed that from December of last year to present his side of the divide on the board does not know how much money was actually expended or how much is in the coffers of the institution. These factors have also prompted the Berbice Cricket Board (BCB) to pull out of the elections, citing that they too were in the dark on many of the important decisions made in the GCB.
The BCB was also concerned about the negative press following the allegations of financial irregularity therefore proposed that the GCB executive meet at an ordinary meeting to discuss the issues before any election date was planned.
Meanwhile, Essequibo Cricket Board (ECB) has thrown its support behind Ali but there remains the temporary defunct and divided Demerara Cricket Board (DCB), whose executives were ordered by the court to not perform the duties of the board.
The AGM will go on, but according to the GCB Constitution two county boards are needed to contest elections and 14 delegates are needed to constitute a quorum. However, according to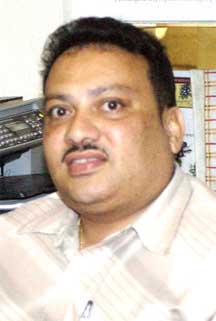 word reaching this newspaper plans are afoot to hold elections. The AGM starts at 10:00 hrs.
Around the Web