Kumar Sangakara, that most erudite of modern cricketers, chose as his topic for the annual MCC Cowdrey lecture at Lord's last week "the spirit of Sri Lanka's Cricket".
As much as he understandably dealt with the fascinating history of his lovely, but so frequently turbulent homeland, there was much of relevance to West Indies cricket in what he said.
The game in Sri Lanka – if not the unimaginable trauma of the terrorist attack on the team bus in Lahore which Sangakkara experienced first hand and the effects of the recently ended political violence that cost hundreds of thousands of lives – bears many comparisons to that in the Caribbean. So do the troubling developments of late to which Sangakkara also referred.
Cricket was introduced in that country by the British colonisers, mainly missionaries, and was largely the preserve of the privileged products of the elite schools. Ceylon, as it was known prior to its independence in 1948, produced several outstanding players. Yet it was not until 1981 that it gained full International Cricket Council (ICC) membership.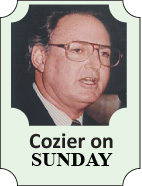 "We had a competitive team, with able players, but we were timid, soft and did not yet fully believe in our own worth as individual players or as a team," Sangakkara observed. "I guess we were in many ways like the early West Indian teams: Calypso cricketers, who played the game as entertainers and lost more often than not albeit gracefully.
"What we needed at the time was a leader. A cricketer from the masses who had the character, the ability and above all the courage and gall to change a system, to stand in the face of unfavourable culture and tradition, unafraid to put himself on the line for the achievement of a greater cause."
For West Indians, Frank Worrell was that initial leader. Clive Lloyd took up the baton a generation later. For Sri Lanka, it was, in Sangakkara's words, "an immensely talented and slightly rotund Arjuna Ranatunga" who changed "the entire history of our cricketing heritage".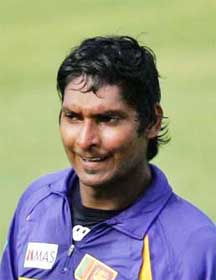 Sangakkara noted another critical factor in Sri Lanka's new found toughness – the no-balling by an Australian umpire in 1995 of Muttiah Muralitheran, for throwing. He described it as "an insult that would not be allowed to pass unavenged" and "the catalyst that spurred the Sri Lankan team on to do the unthinkable, become World Cup champions just 14 years after obtaining full ICC status".
The West Indies had other incentives to propel them to world champions' status – the advance to independence after the second World War, the appointment of Worrell as the first black captain, the commitment of Lloyd's team to excellence and domination.
Yet, while Sangakkara acknowledged "the unifying impact" of the 1996 World Cup triumph and Sri Lanka's continuation as a strong and competitive team, he expressed concern about the direction which its administration took following 1996 and more recently. With a few obvious differences (Sri Lankan cricket, indeed cricket nowhere else, has been so riven by the conflict between board and the players association as in the West Indies) much of Sangakkara's observations are also applicable to the West Indies sharp decline.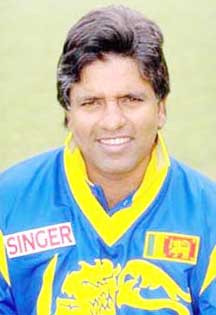 He pointed out that Sri Lanka's World Cup victory brought "money and power to the board and players". If not to the same extent, the West Indies Cricket Board (WICB) treasury was boosted by lucrative television contracts, the staging of the 2007 World Cup and sponsorship.
According to Sangakkara, "accountability and transparency in administration and credibility of conduct were lost in a mad power struggle that would leave Sri Lankan cricket with no consistent and clear administration".
He said that for as long as he could remember, there were accusations of "vote buying and rigging, player interference due to lobbying from each side and even violence at the AGMs, including the brandishing of weapons and ugly fist fights".
Do such comments ring bells for anyone who has followed West Indies cricket over the past few years?
A Guyana Cricket Board (GCB) official, reportedly investigating financial irregularities, has had acid thrown in his face. The outgoing president of the Jamaica Cricket Association (JCA) was involved in a widely publicised "ugly fist fight" with the secretary.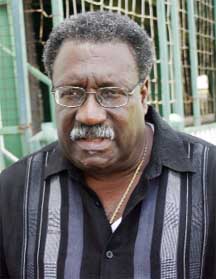 Relations between the WICB and the West Indies Players Association (WIPA) have deteriorated to such an extent that there were reports of hostilities involving a chair at their last meeting. Otherwise worthy candidates, including former eminent players, are averse to get involved in the hostile politicking that accompanies elections for office at every level.
And there has always been political pressure to explain why certain players are not chosen.
Lately, Trinidad and Tobago Sports Minister Anil Roberts wrote to WICB President Julian Hunte asking about Lendl Simmons' position. When Shivnarine Chanderpaul was omitted from the ODI squad this season, Guyana's President Bharrat Jagdeo carried a placard during the match at the Providence Stadium proclaiming "WICB is a disgrace".
In Sri Lanka, political influence goes even further. Their teams still have been be rubber-stamped by their sports minister. Sanath Jayasuriya, one of the heroes of their 1996 achievement, an outstanding player and, significantly, now a government MP, was specially chosen to make two farewell appearances on the current tour of England.
Sangakkara's stated solution was for the ICC to suspend member boards "with any direct detrimental political interference and allegations of corruption and mismanagement".
That is exactly what the game's governing body decided to implement at its directors meeting in Hong Kong earlier this month, setting June 2013 as a deadline. Yet, just days later, Caricom decided, at its annual Heads of Government conference in St Kitts, to set up a sub-committee to look into the problems in West Indies cricket.
"This matter craves the attention of the Heads of Government," said Jagdeo, of the 'WICB is a disgrace' sign. "Some people want it, some are going to say we can't manage our own things so we shouldn't poke into cricket."
At a time when governments were wrangling over the supposed safety of a regional low-budget airline, immigration and much else besides and were still undecided on the Caribbean Court of Justice, he was dead right.
As bad as cricket administration appears in Sri Lanka, West Indies or anywhere else, it can't be improved with government involvement.
The WICB, every regional board and the WIPA would do well to heed Sangakkara's mantra: "The administration needs to adopt the same values enshrined by the team over the years: integrity, transparency, commitment and discipline.
"Unless the administration is capable of becoming more professional, forward-thinking and transparent then we risk alienating the common man. Indeed, this is already happening…and it is not the administrators or players that sustain the game. It is the cricket-loving public."
Around the Web