Joel 'Mr. Majestic' Mc Rae is predicting a stoppage within six rounds when he appears in the main bout against Edmond De Clou for the interim middleweight title of Guyana on July 29 at the Cliff Anderson Sports Hall.
The 14th Guyana Boxing Board of Control/Guyana Amateur Boxing Association Pro Am card will see Mc Rae trying to avenge the only loss in his
10-fight career. The first time the two met was December last year and De Clou boxed his way to a split-decision victory. This fight will go for 10 rounds.
Mc Rae, who campaigns out of Marabella, Trinidad & Tobago, told Stabroek Sport that he was lighter than de Clou in their first contest but this time around circumstances will be different and nothing will stop him. And there will be no repeat, he vowed. He said yesterday that after beating 'Deadly' Denny Dalton in his previous fight he is a "top calibre fighter" in Guyana and the Caribbean.
He said that he was able to floor Dalton, whom he considers a decent fighter, and that is not an easy task since many have tried. He said that he will be unleashing raw power on De Clou and he will be leaving nothing to chance, reiterating that he doesn't foresee his opponent passing the sixth frame.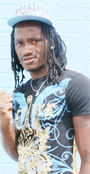 When this publication spoke with De Clou, who also has one loss in his brief eight-fight career, he said that he is confident going into the contest and wasn't bothered by the power of Mc Rae. He said that he is a boxer and a good mover and he will not be doing anything differently.
He was unsure whether he will come out the winner but he maintained that he will be fighting the best way he can. He also indicated that he has his sights set on fighting Guyana's middleweight champion Howard 'Battersea Bomber' Eastman. That fight is tentatively scheduled for next month.
The 27-year-old De Clou  has stepped up his sparring sessions, something he was unable to do in the past because there were not many sparring partners to train with. De Clou is also coming off a convincing win against a veteran fighter, Winston Pompey, who is now campaigning out of Jamaica.
Meanwhile journeyman and bantamweight Orlon 'Pocket Rocket' Rogers will also be appearing on the card. He revealed that fight fans will see a new and improved fighter, a promise  that he ought to keep in view of his unflattering record of three wins against 11 losses.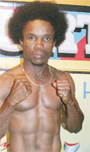 He said that victory is coming his way and that the Barbados-based Guyanese fighter Selwyn Lett should not conceive in his mind that he will come and beat him on home soil  in their four-round bantamweight contest.
And he has stepped up road work and has been working on improving hand speed and the tactical aspect of his style. The small-statured Rogers, who was in an accident last September on the Linden Highway, stated also that his sparring work started yesterday and so all can "expect a sharp and ready Pocket Rocket".
Cassius Matthews, who is scheduled to fight Miguel Antoine, said that his training is well underway and the Barbadian will be outclassed. Matthews, 36, who is a veteran local fighter, said that he will use his experience and make Antoine pay in the process.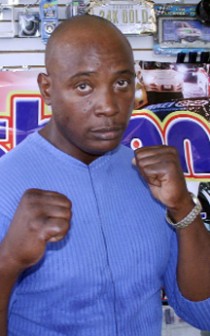 To round out the professional segment of the card heavyweights Anthony Augustin of Guyana and Joseph Christopher of St. Lucia will trade punches. Augustin will be seeking to resuscitate his career after losing his last two fights against knockout specialist Kurt Bess and Barbadian Shawn Cox.
Fight time is 20:00 hours.
Around the Web