The new executive of the Guyana Cricket Board (GCB) named their committees on Monday evening at their  first meeting and President Ramsey Ali and Secretary Anand Sanasie have been named West Indies Cricket Board (WICB) representatives.
These statutory sub-committees will serve for the 2011/2013 term of office.
Vice-Presidents Fizul Bacchus and Alfred Mentore have been named alternate representatives on the WICB.
The finance committee will be headed by Treasurer Anand Kalladeen while he will receive support from Ali, Sanasie, Savitri Persaud and Marketing Manager and former Georgetown Football Association (GFA) president Troy Mendonca.
Mendonca will be heading the marketing and fundraising committee, which also saw Paul 'DJ Stress' Bonar retaining his position in the committee. Other members in that committee are Ali, Dru Bahadur, Rajendra Singh, Naim Chan and the marketing manager from the county boards. President of the Guyana Olympic Association (GOA) K Juman-Yassin will head the Disciplinary Committee and he will have Terry Holder, PRO of the GCB, and Steven Lewis as his deputies.
The Cricket Development Committee (CDC) is headed by Mentore  and has a supporting cast of Bahadur, who will be the secretary; Travis Dowlin, former Guyanese and West Indies cricketer; Sean Devers, Kaieteur News journalist and former national offspinner; Reon King, who will be the GCB Cricket Development Officer (CDO); Robin Singh, GCB Video Analyst; Talim Karimulla; Muthuswammi  Permaul, a representative from the Blind Cricket Association; heads of the CDC of the county boards and a representative from the Guyana Cricket Umpires' Council.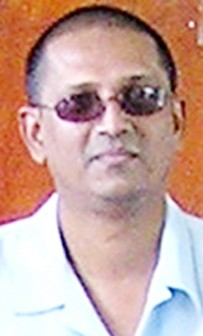 The senior selectors' chairman will be Rayon Griffith, former national pacer, Adrian Amsterdam and Rabindranauth Seeram, former national coach and middle order batsman. The junior selection panel is headed by Nazimul Drepaul while Atto Christiani and Andre Percival, former national player, make up that roster.
The competitions committee has  Colin Europe returning as its chairman, while he will have the services of Bahadur, secretary, Maylene Ramdular, two representatives of the county boards' competitions committee and a representative of the Guyana Cricket Umpires' Council.
Bacchus will be in charge of filing reports, along with Sanasie and Holder while Ali will head the Umpires Committee along with Europe and a representative of the Guyana Cricket Umpires' Council.
On the other hand, the executives also named Fizul Bacchus and Bahadur, along with Attorney Andrew Pollard to constitute a committee which will immediately look into the Demerara Cricket Board controversy. Their "terms of reference" include interviewing all stakeholders and reviewing  all documentation available.
This committee will report to the executive committee on or before the next meeting on August 19.
Around the Web