LONDON,  (Reuters) – Patrick Vieira, who announced  his retirement as a player on Bastille Day yesterday, provided  what can best be described as muscular elegance for France and  Arsenal during his heyday as one of the world's most effective  midfielders.
Powerfully built, and standing 6ft 4 inches (1.93 metres)  tall, he was deceptively quick and had an immensely strong  physical presence that enabled him to dominate midfield battles.
He was not always quick enough to keep clear of trouble,  though, as his career haul of 12 red cards — 10 of them in nine  years at Arsenal — testify, but Vieira will be remembered as  one of the all-time greats for club and country.
His compatriot Arsene Wenger, who told Arsenal he should  sign the youngster before joining the club himself as manager in  1996, knew he had secured an uncut diamond who might not have  shone in his brief spell at AC Milan but would do so in the team  Wenger envisaged for the north London side.
Even when Vieira was 34, nearly five years after leaving  Arsenal for Italy where he played for Juventus and Inter Milan,  Wenger toyed with the idea of bringing him back as a stop-gap  reinforcement at the club where he had spent his glory years.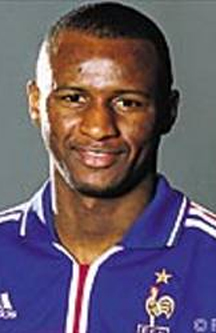 "He was a massive success with Arsenal," Wenger said at the  time. "He is a legend here and will always remain so."
"He had everything, the first time I ever saw him play as a  teenager I knew he was something special. Tall, with quick feet,  he had everything. He never hid from anything and the more  (responsibility) you gave him the stronger he became."
Wenger did not in the end re-sign his old captain who  instead played out the twilight of his career at Manchester City  where his influence, if not his old battling qualities, helped  the club enjoy some long overdue success.
The last appearance of his 18-year professional career — a  brief cameo as a late substitute — came as City beat Stoke 1-0  in the FA Cup final in May to win their first trophy since 1976.
Around the Web