LONDON, (Reuters) – Andrew Strauss' guest appearance  for Somerset against tourists India yesterday paid dividends as  the England captain hit a quickfire half century in the  three-day match.
The England opener, who plays his county cricket for  Middlesex, was controversially drafted into the Somerset team in  an effort to play his way back into form ahead of the four-test  series against India which gets underway next week.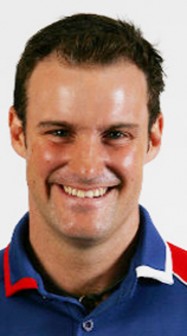 Strauss, who endured a disappointing start to the English  summer by making only 27 runs in four innings against Sri Lanka,  hit 11 boundaries on his way to a sprightly 50 off just 63  balls.
He made the most of a docile Somerset pitch and hit a  further five fours before being dismissed just before lunch for  78, having had a good look at the Indian attack he will soon  face in the tests.
Around the Web