Over the last twenty years Guyana has dominated regional squash by winning fifteen of the last twenty Caribbean Areas Squash Association (CASA) Junior Championship titles while making it seven straight at the recently-concluded Digicel Caribbean Junior Squash Championships in Guyana from July 8-14.
Guyana has lost to their Barbadian counterparts four times while being named joint winners with Barbados in 1993 over the 20-year period. Their only other loss over that period came from Bermuda in 1998.
Their victories this year in both the male and female categories spoke of their dominant style of play as they won all of their group matches to advance to the knockout stages before concluding the championships with 4-1 wins for both male and female teams. The males took on Trinidad and Tobago in the final while the females battled Jamaica.
This  dominance by the Guyanese team  is no reflection of their opponents being short on talent or experience but is the result of the type of training the team went through for the championships, according to coach of the team, Carl Ince.
"Well the win was because they started training earlier than normal, being at home we wanted to get an advantage by putting in the extra work and it paid off," Ince told Stabroek Sport in a telephone interview.With some of Guyana's experienced players who  contributed to the total success of the team heading into the senior category next year, one would think that Guyana's strength will diminish next year.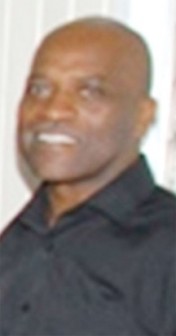 However, Coach  Ince concluded that while this could be so it will be of major importance to get the younger players up to strength to retain the championship next year.
"The most important thing right now is to concentrate on the younger ones so that we can keep our strength because it's about five of them going up to the senior and we want to continue our winning streak next year," Ince said.
When asked by Stabroek Sport about his plans for the team next year since it will be a fairly new one in terms of competing at a higher level,  Ince explained that "the younger ones will move up but the preparations will be no different from this year."
Meanwhile Guyana will look to transfer their junior success into the senior category when the Senior Caribbean Championships are held in the Cayman Islands in August.
Around the Web