NANJING, China, (Reuters) – Kobe Bryant has said he is  keeping his options open for next season while the National  Basketball Association (NBA) remains in lockout.
The Los Angeles Lakers guard has been linked with a move to  Turkish team Besiktas but said he had not made up his mind  because of the uncertainty over the NBA.
"One thing about basketball is that it is a global sport  now," Bryant told Reuters in an interview.
"So you can play anywhere you want to. As far as myself, I  just train. I just train and be prepared for anybody that  calls."
Bryant, who has won five NBA championship rings with the  Lakers, has also been linked with a possible All-Star tour of  Asia and again said that he was not ruling out anything.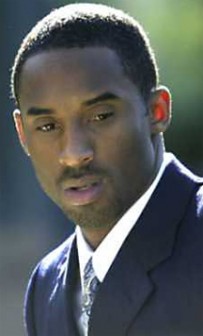 "Whether the NBA starts again or a team in Europe or here in  China decides to call, I'll be ready," he said.
The NBA ordered a lockout of players earlier this month after  prolonged talks on a new collective bargaining agreement  collapsed.
NBA officials have said 22 of the league's 30 clubs are  losing money and that they are seeking contract changes to  offset net losses they claim run to some $300 million.
The lockout has raised doubts about whether next season will  start on time or go ahead at all.
Around the Web