Despite a rain-hit day, 5000 and 1500 metres national record holder Cleveland Forde finished fourth in the men's 5000 metres last Saturday at the Central American and Caribbean (CAC) Championships in Mayaguez, Puerto Rico.
With heavy rainfall stalling some of the proceedings on day two of the championships, Forde who finished seventh in the 1500 metres on Friday, clocked 14:36.21s for the fourth place finish despite another downpour of rain during the race.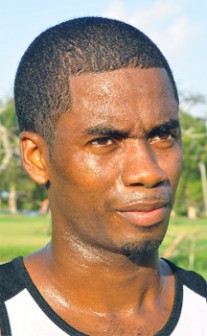 Efforts to contact Forde for comment about the race proved futile.
Meanwhile 400 metres specialist, Aliann Pompey who finished fourth in her 400 metres final along with Kelton Cumberbatch who failed to qualify for the semifinals of the 400 metres hurdles on day one, returned to their respective homes in America yesterday while Forde is expected to return home today.
Around the Web