International Power Generation Company Wartsila will sponsor Saturday's Medal Play Golf tournament that will have several attractive prizes at stake in the 18-hole tournament.
Prizes will include wedges, balls and gloves.
Club Secretary, William Walker, said that the first prize is for the best gross, second best net, third second best gross and fourth second best net.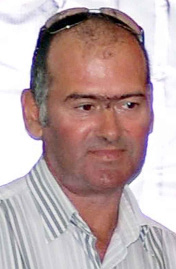 "There will be a 15 minute break after nine holes for a snack and drink, and a catered dinner in the afternoon as well as drinks for the participants," he added.
Walker said Lusignan is proud to welcome Wartsila as a new sponsor.
The Finnish power company is currently installing new generators in Guyana and wants to make a contribution to sport while here.
Wartsila Project Manager Matti Wesslin is expected to be among the list of participants for the tournament.
Saturday's line up should also include last week's winner Mohanlall "Santo" Dinnanauth, Joaan Deo, Brian Hackett, Brian Glasford, Dr. Ram Singh, Carlos Adams, Clifford Reis, Mark Lashley, Colin Ming, Andre Cummings, Maurice Solomon, Francois Montour, Mike Gayadin, Chatterpaul Deo, Muntaz Haniff, Patrick Prashad, Mike Mangal, Christine Sukhram, Ronald Bulkan, Fazil Haniff, Kashun Bacchus and  Bholawram Deo.
Arron Fraser, Contract Manager, Wartsila Guyana Operations  is also expected to attend and assist in the presentation of prizes.
Players are urged to register early by calling Harry at the Club at telephone number 220-5660.
Around the Web