Many might be of the view that FIFA's justice is quick, but it leaves others to ponder whether FIFA's justice is really fair?
This follows  the move by the world body governing football to  ban for life its former vice president and President of the Asian Football Confederation (CAF) Qatar's Mohamed Bin Hammam who was accused of offering cash-for-votes in his  attempt to challenge incumbent  Sepp Blatter for FIFA Presidency.
Bin Hammam and Austin Jack Warner, who was also a FIFA Vice president and head of CONCACAF, the Confederation for North, Central America and the Caribbean were both suspended by FIFA following a special congress held in Trinidad and Tobago where it was claimed  that evidence showed that delegates were presented with envelopes staked with $40,000 US each as an inducement for them to back Bin Hammam against Blatter in the presidential race.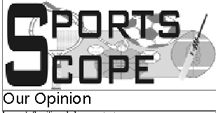 Warner who had organized the meeting subsequently resigned and was spared further investigation but  handed a hefty pension while Bin Hammam stood his ground and has  felt the full force of FIFA's ethics committee's ruling.
Two Caribbean Football Union (CFU) officials Debbie Minguell and Jason  Sylvester were both suspended for one year for their part in the scandal.
If Bin Hammam had made a decision similar to Warner and resigned what would have happened to the investigations? Would it have discontinued?
The Qatari businessman has already indicated that he will challenge the decision even if it means going outside of FIFA's legal jurisdiction.
Why the Caribbean was chosen as the venue for such intrigue? The answer is clear, the region may seem insignificant on the field of play but at any elections the region wields considerable power with 25 voting members, in FIFA's one country, one vote policy.
Bin Hammam had chosen  to bypass CONCACAF's Congress in the United States a few weeks earlier where he had the opportunity to speak to the entire grouping of 35 members  but choose instead to meet with Caribbean Football Union (CFU) members at the Trinidad caucus because of Warner's influence over the Union.
It it evident that FIFA will now move to bring the CFU in line now that Warner is no longer there to influence decisions.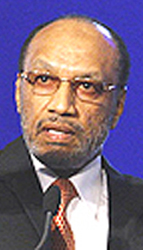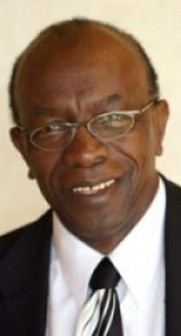 This is obvious with the shut out of CONCACAF Vice President Lisle Austin of Barbados who was suspended by FIFA after he moved to sack the Confederation's General Secretary Chuck Blazer who blew the whistle that started the investigation and has now taken the world body to court over his suspension, an infringement of FIFA's statues.
Several Caribbean football administrators are themselves facing further scrutiny after they failed to cooperate with investigators.
"From the evidence disclosed in the investigation and the hearings, the ethics committee decided to ask the secretary general to request a further investigation into the conduct of others who attended the meeting of May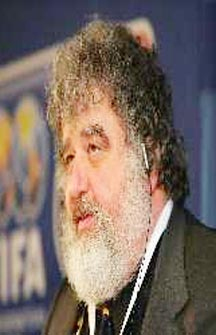 10 and 11 in Trinidad and whose conduct justifies further investigation," said Petrus Damaseb, the acting ethics committee chairman.
"The evidence before us showed that they are other people who need to explain certain things about what took place and that must be further investigated. We (ethics committee) do not have the competence to initiate and to pursue investigations, that's within the executive agencies of FIFA."
An official of Guyana's delegation to the Trinidad meeting had disclosed that the local delegation refused to accept any financial inducement.
But it is still unclear whether Guyana football officials appeared before the investigators.
The Caribbean is now under FIFA's microscope and what is certain is that it will not be business as usual for regional football and its administrators.
Around the Web