Guyana Football Federation (GFF) officials yesterday remained tight-lipped about the allegations surrounding the bribery scandal at the Caribbean Football Union (CFU) meeting held in May in Trinidad and Tobago, even as FIFA told members to "provide  all relevant information within 48 hours.
Acting head of FIFA's ethics committee, Petrus Damaseb, has recommended that officials who attended the May 10-11 meeting be investigated, after FIFA  handed down a decision that former presidential candidate Mohamed bin Hammam be banned for life from football.
FIFA, has given all CFU member associations48 hours to "provide and report all relevant information in their possession" about the meeting at the Hyatt Regency hotel where bin Hammam had allegedly offered cash for votes before the FIFA elections. Bin Hammam was slated to run against Sepp Blatter, who returned to the helm unopposed.
Bin Hammam, the former head of the Asian Football Confederation (AFC) and FIFA executive committee member, was handed a life ban at a meeting held in Zurich, Switzerland on Saturday. CFU officials Debbie Minguell and Jason Sylvester were given one-year bans for their roles at the meeting while former CFU and CONCACAF president Jack Warner resigned last month after being placed under investigation.
The investigation into the bribery claims was conducted by the Freeh Group International (FGI) Europe – the private investigative agency owned by ex-FBI chief Louis Freeh. That report, which Stabroek Sport has seen snippets of from a source, alleges that  Colin Klass, a CFU executive committee member and president of the GFF, orchestrated a campaign by other associations to write letters backing Warner and saying there was no offer or talk about cash gifts at the Trinidad meeting.Klass has steadfastly refused to speak to the local press on this matter.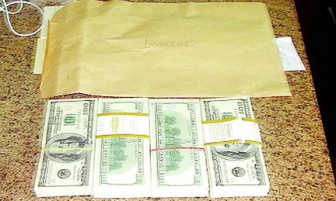 The report also quotes testimony from The Bahamas vice-president, Fred Lunn, who took a photo of the cash he was given before returning it on the afternoon of May 10, which claims that Klass went into the room when the money was being given. "Outside the boardroom, Mr Lunn encountered Lionel Haven (a former Bahamas FA board member) and Colin Klass," the report states. Further, according to Mr Lunn, "Mr Klass stated: 'Why is this door locked?"
The male [CFU official] then allowed Mr Klass to enter the boardroom, which he exited after a few minutes." The report also states that Lunn noticed that "Mr Klass had a smile on his face and was slightly giggling."
However, Klass has told investigators that he did not go into the boardroom. According to the report, "Mr Klass tried to enter the CFU boardroom on the afternoon of May 10, but was told that the room was not for him." The report also said that Klass remembered that Warner had on May 11 said that the only gifts available were a laptop computer and projector and Klass had said that he had not been offered nor did he receive any cash gift at the meeting.
Repeated calls to Klass yesterday and many times before were futile. This newspaper also contacted General Secretary Noel Adonis who said he had not seen any report and as such could not make any pronouncement on the matter.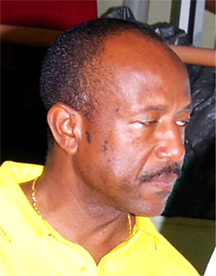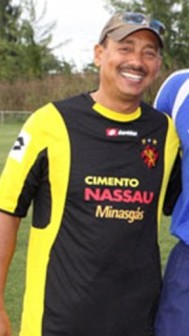 A call to Klass's office was answered by a female who informed this newspaper that Klass was in a meeting and that she did not know when he would be available. She also suggested that this newspaper email him, which was done, but no response had been received.
According to the report, of the 24 associations from CFU that attended the meeting, nine told investigators that they were given or offered cash gifts of US $40,000. The other 15 denied receiving any cash gifts or refused to meet investigators. Guyana's representatives at that meeting GFF Vice President Carlos Prowell and General Secretary Noel Adonis, had told this newspaper that no money was offered or received by Guyana. In fact, Prowell had said that when "I found out what the gifts were we [himself and Adonis] decided we were not going to accept it". He also said that he had overhead what the gift contained from discussions by some members in the hotel lobby and that it would have been unethical for him to discuss the matter further.
This newspaper also understands that Prowell could not meet with investigators in The Bahamas because he could not obtain a US visa to travel there via the United States.
Eleven association Barbados, British Virgin Islands, Dominican Republic, Guyana Haiti, Jamaica, St Kitts and Nevis, St Lucia, St Vincent and Grenadines, Trinidad & Tobago and the United States Virgin Islands sent officials to meet with the investigators while four associations, Anguilla, Antigua and Barbuda, Dominica and Montserrat, did not respond to the invitation to meet with the investigators.
In addition, a statement by FIFA yesterday said, "truthful and complete reporting will be considered in mitigation by the ethics committee when deciding on potential sanctions." It also added that any person who has relevant information but does not come forward during the set 48-hour period will be subject to the full range of sanctions.
Around the Web