Long distance queen Alika Morgan has seemingly returned to good form, copping two victories in the three-stage marathon held in Trinidad and Tobago last weekend. After an injury plagued season last year, Morgan captured the top prize in the West Shore five kilometres and the half-marathon. She outclassed her opponents in the 5k race last Saturday by running a time of 20.03s to finish ahead of Kerticha John's 20.50s time while dominating the field in the half marathon last Sunday, clocking a time of 1:37 minutes which put her four minutes ahead of her second place opponent.  "Both of the races were ok, there wasn't much competition to push so that I could have run record times. In the half marathon the sun was really hot as well but I finished first and it felt good to get the win," she told Stabroek Sport. Morgan agreed that her form has improved since last year, saying that she has been training hard and hopes to be in even better form for the South American 10k in October.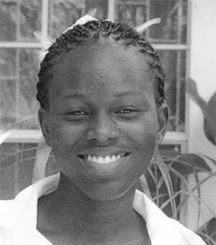 Regarding her goals for the year, Morgan said her aim is to stay fit and injury-free and to run better times. Her coach Leslie Black lauded the progress she has made since last season, noting that she is returning to her old self.
Morgan is expected to participate in the John Venture Memorial 10km road race set for Sunday in Essequibo.
Over US$700 will be up for grabs in various categories.
Around the Web