The second annual Mark Sutton Knockout Memorial Football competition is set for August 14 at the Melanie Playfield from 8pm.
According to a press release the event is organised by the Mark Sutton Foundation and is for under-13 and senior teams not affiliated with the East Coast Demerara Football Association.
The competition will be played in group knockout matches with the winning teams being awarded trophies and $5,000 while the under-13 Most Valuable Player (MVP) will receive a trophy.
Six teams are expected to participate in the competition, including BV, Buxton, Bareroot, Paradise Housing, Bachelors Adventure and Melanie. The matches run each run for 30 minutes.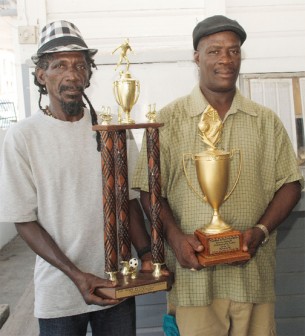 The release said the senior games will start from midday where $40,000 and a trophy will be up for grabs. It will see defending champions Melanie Lions taking on teams such as Miami Massive, North Star, Paradise Housing, Trooper XI, Paradise Strikers, Western United, Bareroot, Enterprise, Bachelors Adventure, Philbert Moffat XI and Dwight Peters XI.
Interested teams can contact the president of the foundation Frankie Sutton on telephone number 683-8937 or Public Relations Officer Aaron Blackman on telephone number 679-9553. All proceeds from the competition will go towards providing school equipment for under-privileged footballers participating in the under-13 category, the release stated.
Around the Web