LONDON, (Reuters) – England can dominate the longer  form of the game for many years to come after humiliating India  to become the top-ranked test nation, a slew of former leading  players have said.  
Andrew Strauss's side won the third test at Edgbaston by an  innings and 242 runs on Saturday to take a 3-0 lead in the  four-match series and dethrone a shell-shocked India.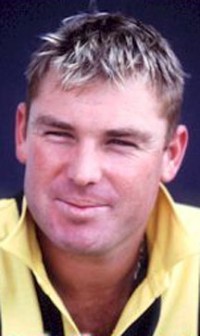 Former Australia spin great Shane Warne reckoned England  could rival his nation's brilliant team of the late 1990s and  early 2000s.   
"This current group of England players could become better  than all those Australian players as a team and individuals. All  the signs are good for England," he wrote in his Sunday  Telegraph column.   
"They have all the ingredients in place to dominate."  
One of the main factors making pundits believe England can  go from strength to strength is the relatively young age of the  team, which previously flattered to deceive for years.  
 
The Ashes series victory in Australia earlier this year was  a major landmark and former England captain Michael Vaughan, who  laid the groundwork for their current success when sealing the  home Ashes series in 2005, is excited for the future.   
"I really think this side are going to dominate Test cricket  for a period because of their strength in depth, fitness levels,  determination and the real hunger they display," Vaughan told  the BBC.   
"It is not just this 11, the depth of the 24 or 25 players  England have to choose from is fantastic — there is some great  talent out there."  
Fellow former skipper Alec Stewart thinks England should win  upcoming test series against Pakistan, Sri Lanka, West Indies  and South Africa.   
"I believe they can go on and dominate for some time now. To  win a game you have to take 20 wickets, and our bowling attack  is capable of doing that in any conditions," he said.  
 
"The standard of county cricket is going up as well because  they know that if they want to be part of the England set-up  they have got to work hard."   
Around the Web